2012 Events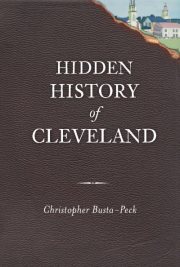 Thursday, January 19, 7pm
Christopher Busta-Peck: Hidden History of Cleveland
Christopher Busta-Peck, author of the popular Cleveland Area History blog, has been featured in the Cleveland Plain Dealer and on NPR's All Things Considered for his work promoting and preserving Northeast Ohio's cultural heritage. The author will talk about and sign copies of his new book, The Hidden History of Cleveland.
---

Thursday, February 16, 7pm
Ed Vermue: Proceed and Be Bold! A Film on Amos Kennedy Jr.
At this month's forum, Special Collections librarian Ed Vermue conducts a tour of the Letterpress Studio at Oberlin College, followed by a screening of the film Proceed and Be Bold! At 40 years of age, Amos Paul Kennedy Jr. abandoned the traditional American Dream to follow his own. Unsatisfied with his comfortable, middle-class life, Amos traded in his computer for a printing press and his white collar for a pair of overalls. Armed with life, liberty, peanuts, and a meager yearly income of $7,000, Amos cranked out a new, mutinous declaration of independence.
Please meet in the lobby of the Mudd Library at Oberlin College, 148 West College Street, Oberlin, Ohio.
---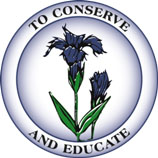 Thursday, March 15, 7pm
Kathryn Hanratty and the Native Plant Society: Gardening Books
Kathryn Hanratty is a landscape designer and owner of Enviroscapes Landscape Design in Chardon, Ohio. Enviroscapes is a landscape design and consulting company specializing in the creation of beautiful, natural and sustainable landscapes. She has written numerous articles for various local publications and taught classes for local organizations including the Holden Arboretum and the Cleveland Botanical Garden. In addition to her work as a landscape designer. She volunteers as a Great Lakes ambassador for Audubon and the Ohio Environmental Council and serves as co-chair of the Native Plant Promotion Committee of the Lake Erie Allegheny Partnership for Biodiversity and on the board of the Native Plant Society of Northeastern Ohio. At this month's forum, Ms. Hanratty will talk about four of her favorite books about Native Plants.
---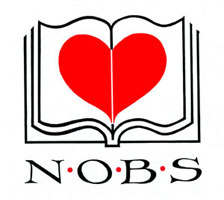 30th Annual NOBS Akron Antiquarian Book & Paper Fair
Friday, April 6, 2012, 3:00 pm to 8:30 pm
Saturday, April 7, 2012, 10:00 am to 4:00 pm
John S. Knight Center, 77 East Mill Street, Akron, Ohio
More than 35 dealers will be on site, offering selections that are: "Old and Rare, Readable and Collectible, First Editions, Children's Books, Americana, Maps, Prints, Illustrated Books, Mysteries, Science Fiction, Cookbooks, Civil War, Aviation,Art, Literature, Travel and More!"
General admission: $5.00, Students: $3.00, NOBS Members: FREE. Click here for more information.
---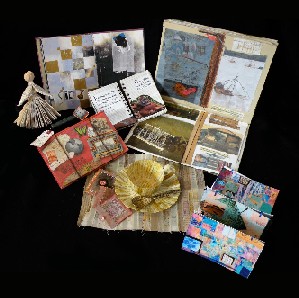 Thursday, April 19, 7pm
Wendy Wasman: The Art & Science of Exploration
Wendy Wasman, librarian at the Cleveland Museum of Natural History, will present a visual lecture on The Art of Science & Exploration: an Illustrated Journey through (Mostly) 19th-Century (Mostly) Ornithological Books. This survey of some of the most important illustrators of scientific works, such as Joseph Wolf, Edward Lear, and John Gould, clearly demonstrates the intersection of science and art.
---
Thursday, May 17, 7pm
Barry Hoffman: Wood Block Printing
Barry Hoffman will discuss wood engraving, type, and the printing press. This month's forum will be a companion to Hoffman's art show in our Annex Gallery, which presents a collection of wood engravings used as illustrations for books and posters inspired by the works of Kafka and Kurt Vonnegut, along with works inspired by the Calaveras of Jose Guadalupe Posada.
---

Thursday, June 21, 7pm
Show and Tell
What's on your summer reading list? Now's the time to share your interesting, unusual, and otherwise noteworthy reads with other bibliophiles at our semi-annual Show and Tell session. Anything goes: you can bring treasured tomes and tell us about them, or you can bring odd curiosities you know nothing about and let group members tell you what they think. Either way, there's always something to learn and some great books to discuss. Bring a book and join us!
---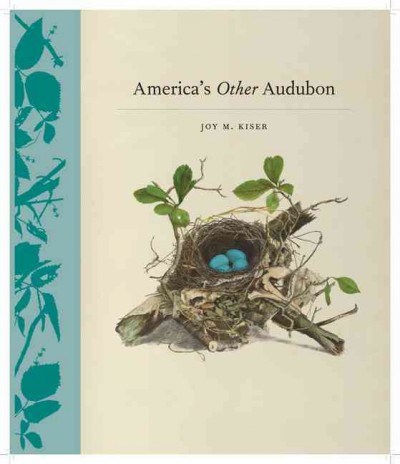 Thursday, July 19, 7pm
Joy M. Kiser: Genevieve Jones, America's Other Audubon
Inspired by John James Audubon's engravings at the 1876 World's Fair, 29-year-old amateur naturalist Genevieve Jones embarked on her own project, Illustrations of the Nests and Eggs of Birds of Ohio. When she died suddenly of typhoid fever, her family decided to finish her work, a labor of love that took seven years. Kiser, a former librarian with the Cleveland Museum of Natural History, will sign copies of her book, America's Other Audubon, as well as present a mini documentary on Jones, including details about the family's story, archival photographs and other information that could not be included in the book.
---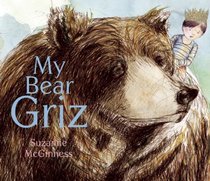 Thursday, August 16, 7pm
Suzanne McGinness: Children's Illustration, Publishing, and the Creative Process
Multi-talented local author and illustrator Suzanne McGinness will talk about her book My Bear Griz, children's publishing today, and her creative process. McGinness, a Shaker Heights resident, has a Master of Arts in Children's Book Illustration from the Cambridge School of Art at Anglia Ruskin University in England and a Bachelor of Fine Arts from the Cleveland Institute of Art with a major in Illustration and a minor in Photography and Communication Design. Copies of My Bear Griz will be on hand for McGinness to sign.
---
Saturday, September 15, 1 pm
Kent State University Children's Book Collection
Dr. Carolyn Brodie of the Kent State University School of Library and Information Science will conduct a tour of the Marantz Children's Book Collection and Reinberger Children's Library Center. Donated to Kent State in 2007 by renowned picture book experts Dr. Kenneth and Sylvia Marantz, the collection includes more than 21,000 volumes.
Please note that this program will take place at the library at Kent State University. For more information, please call Loganberry Books at 216-795-9800.
---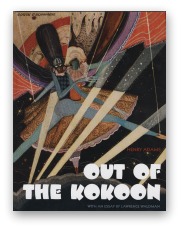 Thursday, October 18, 7pm
Henry Adams: Out of the Kokoon: The Kokoon Arts Club of Cleveland
Founded in 1911 by Carl Moellman and William Sommer, the Kokoon Club was one of the most exclusive avant-garde arts organizations in Cleveland. From 1913 to 1946, the Kokoon Club's notorious annual Bal Masque was the place to be for bohemians, featuring elaborate costumes, stage props and outrageous performance art. At this month's forum, Henry Adams, professor of American Art at Case Western Reserve University and author of Out of the Kokoon, will present a colorful slide show about this important part of our cultural history.
---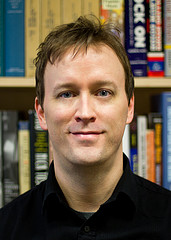 Thursday, November 15, 7pm
Andy Leach: The Rock and Roll Hall of Fame Library & Archives
The Rock and Roll Hall of Fame and Museum's new Library and Archives is the world's most comprehensive repository of written and audiovisual materials relating to the history of rock and roll. The Library and Archives collects, preserves, and provides access to these resources in order to educate people about rock and roll, its roots, and its impact on society. The Library and Archives serves the needs of scholars, educators, students, the media, and the general public. At this month's forum, director Andy Leach will provide an overview of the Library and Archives, showcasing its collections and the work being carried out there.
---
December
hiatus
NOBS Forums Archives