Step right up and meet the author! Whether you've read everything by this author or haven't read anything yet, it's fun to meet the person behind the words, chat a little, and get your book signed. Signed books make great gifts, too
We have author events regularly, featuring both up-and-coming local voices and nationally known voices.
One of our flagship author events is the monthly Broadsides & Ephemera poetry event (currently occurring virtually) every 2nd Thursday. Poets and writers interested in participating in Broadsides & Ephemera should contact bookseller Elijah at elijah@logan.com.
---
---
Upcoming Book Signings, Readings & Other Author Events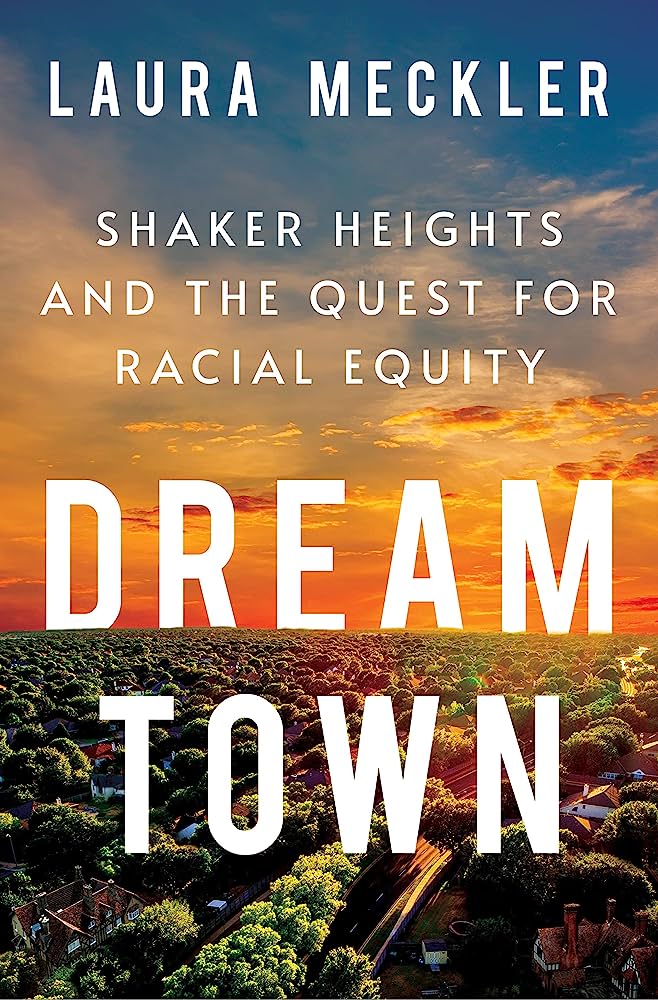 Laura Meckler: DREAM TOWN book launch!
Tuesday, August 22, 7:00PM
Come celebrate the launch of the much-anticipated exploration of Shaker Heights' complex history of racial equity by Washington Post journalist Laura Meckler, Dream Town. Laura will be joined in conversation by Mark L. Joseph, Ph.D, a Professor of Community Development at the Mandel School of Applied Social Sciences at Case Western Reserve University.

Preorder a signed copy here!

In the late 1950s, Shaker Heights became a national model for housing integration. And beginning in the seventies, it was known as a crown jewel in the national move to racially integrate schools. The school district built a national reputation for academic excellence and diversity, serving as a model for how white and Black Americans can not just coexist but thrive together.

Meckler--herself a product of Shaker Heights--takes a deeper look into the place that shaped her, investigating its complicated history and its ongoing challenges in order to untangle the myth from the truth. She confronts an enduring, and troubling, question--if Shaker Heights has worked so hard at racial equity, why does a racial academic achievement gap persist?

Meckler's Dream Town asks: Can a group of well-intentioned people fulfill the promise of racial integration in America? What does success look like and has Shaker achieved it? What are Black Americans asked to sacrifice and what will white people have to give up? The result is a complex portrait of a place that, while never perfect, has achieved more than most, and a road map for communities that seek to do the same.

Laura Meckler is national education writer for the Washington Post. She previously reported on the White House, presidential politics, immigration, and health care for the _Wall Street Journal_, as well as health and social policy for the Associated Press. Her honors include a Nieman Fellowship and Livingston Award for National Reporting, and she was part of a team that won the George Polk Award for Justice Reporting. She graduated from Shaker Heights High School and lives in Washington, D.C., with her husband and two sons.

Mark L. Joseph, Ph.D is the Leona Bevis and Marguerite Haynam Professor of Community Development at the Jack, Joseph and Morton Mandel School of Applied Social Sciences at Case Western Reserve University. He is the co-author of the award-winning book _Integrating the Inner City_ and co-editor of _What Works to Promote Inclusive, Equitable Mixed-Income Communities_. He received his undergraduate from Harvard University, a Ph.D. from the University of Chicago, was a Post-Doctoral Scholar at the University of Chicago and a Harlech Scholar at Oxford University.



---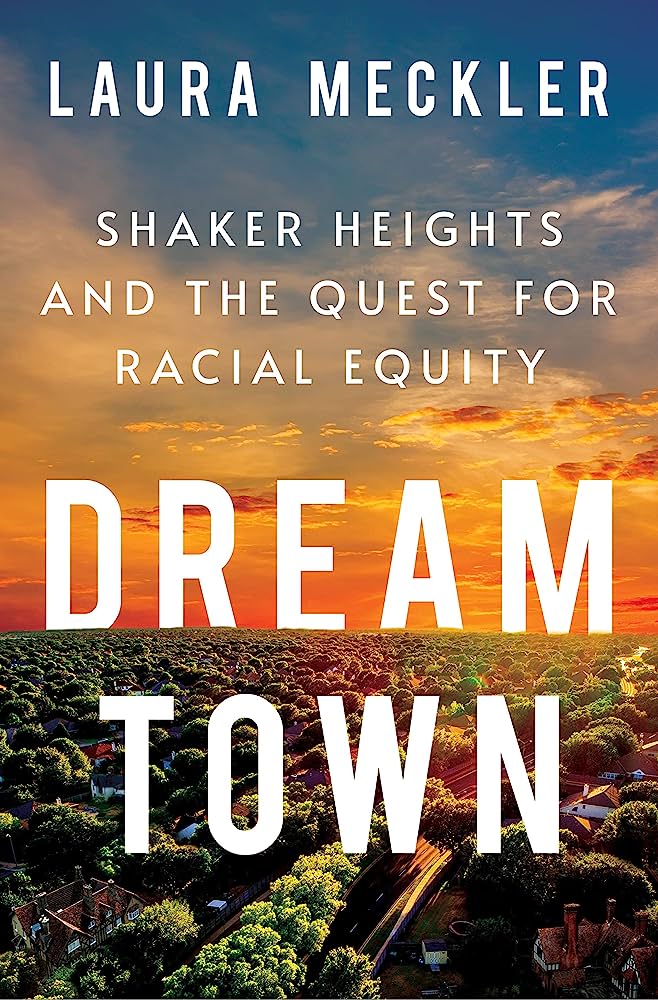 Laura Meckler in conversation with Paul Mason: DREAM TOWN
Saturday, August 26, 2:00PM
**Held at Shaker Library - Main Branch (16500 Van Aken Blvd, Shaker Heights)**

Registration opens July 29 at 2pm
Preorder a book here!

Laura Meckler (Shaker Heights Class of 1986) will be discussing new book, Dream Town, in conversation with fellow journalist Paul Mason (Shaker Heights Class of 1963), son of Ludlow Community Association pioneer Beverly Mason.

Based on months of research and hundreds of interviews, Dream Town is about the imperfect history of Shaker Heights' quest for racial equity in housing and education.

Free and open to all; Loganberry will be present selling books for signing.

Cosponsored by the Shaker Historical Society.

---
Author Alley: Children's and Illustrated Lit Showcase
Saturday, September 9, 12:00PM
Join us for our annual local author book fair, taking place on the second Saturdays of each month, June through September.
Today, September 9th, we will feature children's book authors, illustrators, and other literary artists!
Joining us are authors
Marie Abron – Pickle Me, Pickle My
Gloria G. Adams – Ah-Choo!
Jamey Altizer – Bobby Bigfoot
Jayke Brown – I Caught Daddy Kissing Santa Claus
Mary Brown – All Kinds of Love
Lori Colvin – A Quiet Conversation With Snow
Jean Daigneau – Code Cracking for Kids
Mazey Eddings – Tilly in Technicolor
Wendy Fedan – Why Can't a Rainbow Last Forever
Laura Elizabeth Gray – The Swing on the Silver Star . . .
S.R.D. Harris – James Plays Too Many Games
Amber Hawthorne-Spratlen – Maria's Wonderland
Douglas Laubacher – Unbound Renewed
J. David Lubinger – Jill & Jake Get a Brother
Karen Mae – Curiously Cara Meets Queen Amanirenas
Tony Marini – Pennie, The Christmas Pickle
Patty Merske – Mother Beach
Lauren Persons – The Perfect Gift
Ava Reiss – Stillness in the Storm
Cindy Rotvar – Squirrelly Q
Greg Scheetz – An Aardvark at an Amusement Park?
S.A. Schneider – Embracing the Magic
Alex Shaland – Jackie the Penguin Goes to Madagascar
HerBrina S. Shepherd – HerBrina, THE Amazing!
Jowan Smith – Mya, Mya, Mya
Glenn John Somodi – Olly & the Spores of Oak Hill
---
Queer Book Club
Thursday, September 21, 7:00PM
Aristotle and Dante meets The Hate U Give meets The Sun Is Also A Star: Ander & Santi Were Here is a stunning YA contemporary love story about a Mexican-American teen who falls in love with an undocumented Mexican boy.

Finding home. Falling in love. Fighting to belong.

The Santos Vista neighborhood of San Antonio, Texas, is all Ander Martínez has ever known. The smell of pan dulce. The mixture of Spanish and English filling the streets. And, especially their job at their family's taquería. It's the place that has inspired Ander as a muralist, and, as they get ready to leave for art school, it's all of these things that give them hesitancy. That give them the thought, are they ready to leave it all behind?

To keep Ander from becoming complacent during their gap year, their family "fires" them so they can transition from restaurant life to focusing on their murals and prepare for college. That is, until they meet Santiago López Alvarado, the hot new waiter. Falling for each other becomes as natural as breathing. Through Santi's eyes, Ander starts to understand who they are and want to be as an artist, and Ander becomes Santi's first steps toward making Santos Vista and the United States feel like home.

" blistering tale of enduring love and communal care." - Publishers Weekly

"Explores love and growing up viewed through artistic lenses.... A relevant coming-of-age journey." - Kirkus

"This book is a living, breathing love letter, and I felt every beat of it. Jonny Garza Villa's fiercely vulnerable writing leaves a permanent mark." – Becky Albertalli, award-winning author of Simon vs the Homo Sapiens Agenda

[Discussion Group]
---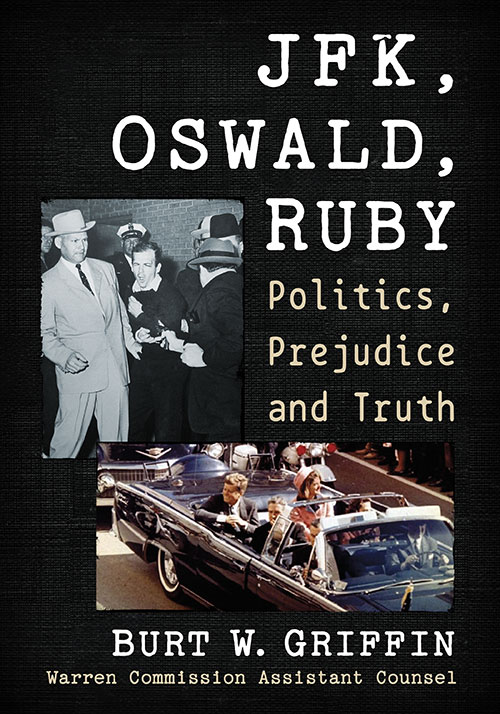 Burt Griffin "JFK, Oswald, Ruby: Politics, Prejudice, and Truth"
Thursday, September 28, 7:00PM
"In JFK, Oswald, Ruby, former Warren Commission lawyer Burt Griffin examines anew the Kennedy assassination, its various investigations, its effects on the Cold War and the civil rights movement, and the motives of Lee Harvey Oswald and Jack Ruby. Griffin begins with his own skeptical reaction to the assassination, proceeds to the Dallas police investigation, and continues with the efforts of himself and his colleagues to sift truth from those who concealed, withheld, or exaggerated evidence.
Griffin concludes that violence in the Cold War and civil rights movement caused Oswald to believe that blame for Kennedy's death might be placed on followers of right-wing activist and former U.S. Army general Edwin Walker. Walker was an outspoken enemy of Oswald's idol, Cuban president Fidel Castro, and a firm opponent of racial integration-and Oswald had already attempted to murder Walker in April 1963. The author gives the Walker movement a more prominent place in the assassination story and traces the conflicting ambitions of Walker, Oswald, Kennedy and Ruby as they collided in October and November 1963.
This book will help serious readers separate truth from fiction and to become examiners of how insignificant, unsuspected, powerless people driven by very personal needs and fears can, with the help of a firearm, alter the course of history."--

Burt W. Griffin was the assistant counsel to the president's commission on the assassination of President Kennedy (popularly known as the Warren Commission) and had primary responsibility for investigating and writing the section of the commission's report on whether Jack Ruby was engaged in a conspiracy to assassinate either JFK, Lee Oswald, or both. He lives in Shaker Heights, Ohio.

---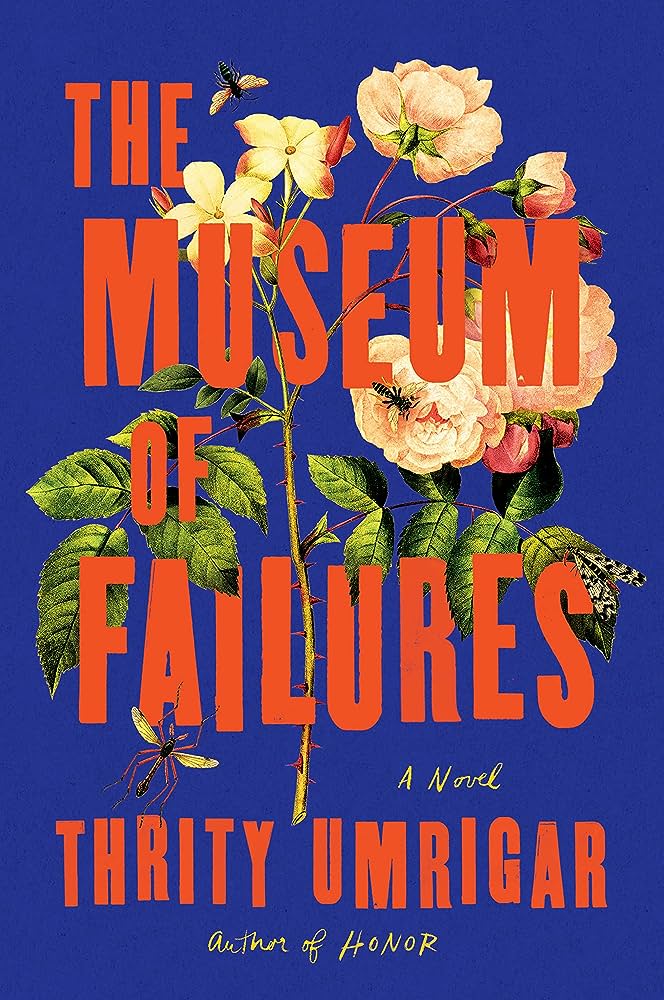 Thrity Umrigar: THE MUSEUM OF FAILURES
Wednesday, October 4, 7:00PM
Join Loganberry and the Cuyahoga County Public Library - Parma-Snow Branch for a special event celebrating the launch of award-winning author Thrity Umrigar's new book, The Museum of Failures.

**This event will take place at the Parma-Snow Branch of the Cuyahoga County Public Library. Admission is free, but registration is required. Click here for more information.**

Remy Wadia left India for the United States long ago, carrying his resentment of his mother with him. He has now returned to Bombay to adopt a baby from a young pregnant girl—and to see his elderly mother for the first time in several years. Discovering that his mother is in the hospital, has stopped talking, and seems to have given up on life, he is struck with guilt for not realizing just how sick she has become.

His unexpected appearance and assiduous attention revives her and enables her to return to her home. But when Remy stumbles on an old photograph, shocking long-held family secrets surface. As the secrets unravel and Remy's mother begins communicating again, he finds himself reevaluating his entire childhood, his relationship to his parents, and his harsh judgment of the decisions and events long hidden from him, just as he is on the cusp of becoming a parent himself. But most of all, he must learn to forgive others for their failures and human frailties.

Thrity Umrigar, Distinguished University Professor of English at Case Western Reserve University, is the best-selling author of the novels Honor, Bombay Time, The Space Between Us, If Today Be Sweet, The Weight of Heaven, The World We Found, The Story Hour, Everybody's Son and The Secrets Between Us. She is also author of a memoir and three children's picture books. Umrigar is winner of the Cleveland Arts Prize, a Lambda Literary award and the Seth Rosenberg prize, as well as a recipient of the Nieman Fellowship to Harvard. Her new novel, The Museum of Failures, will be released in September.

At this event, Thrity will be in conversation with Anisfield-Wolf Book Award winner Karan Mahajan, Associate Professor of Literary Arts at Brown University.

Click here to preorder a signed copy!


---
Donald Mengay
Thursday, October 19, 6:00PM
Join author Donald Mengay as he returns to his childhood neighborhood to discuss his debut novel The Lede to Our Undoing!


1970s rust-belt America. The era of civil rights, women's rights, and gay rights, as well as the birth of the environmental movement. Twins Jake and Wren are raised in the white-flight suburb of Laurentine, not far from an industrial metropolis that was named in a much greener time the Forest City. The twin's parents, Harry and Florrie, are doing their best to keep their offspring on the straight and narrow, along the lines of what today we would call MAGA America, though before it got the name. But the two are not very good at coloring inside the lines. Wren falls in love with an African-American youth named Donald, and Jake falls in love first with Romeo and then Peacoat––with traumatic results. Their story is told by the family mutt, Molly, whose outsider status offers the reader a unique view on human foibles, and prejudice.
---
Emma Noyes: GUY'S GIRL Book Talk and Signing
Thursday, November 2, 7:00PM
Join author Emma Noyes to celebrate the release of her new romance novel, Guy's Girl, with a reading and signing at Loganberry Books.

Ginny Murphy is a total guy's girl. She's always found friendships with boys easier to form and keep drama-free – as long as they don't fall for her, and she doesn't fall for them. But then she meets Adrian Silvas, the only one who's ever made her crave more, and Ginny begins to question her own rules.

Ginny isn't looking to be saved by someone. But maybe she and Adrian can help each other – if they don't destroy each other first. Heartfelt and evocative, Guy's Girl is a powerful story about true love, self-love, and growing up.

Emma Noyes grew up in a suburb outside Chicago and attended Harvard University, where she studied history & literature. She started her career at a beer company, but left because she wanted to write about mermaids and witches—eventually publishing her first YA fantasy series, The Sunken City. She now lives in Chicago and Guy's Girl is her adult debut.
---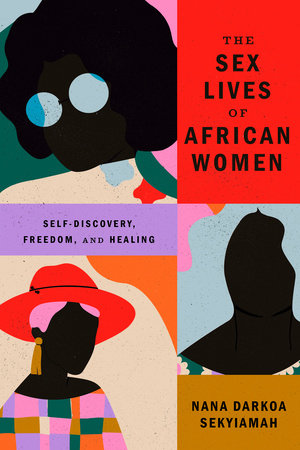 Queer Book Club
Thursday, November 16, 7:00PM
In these confessional pages, women control their own bodies and desires, work toward healing their painful pasts, and learn to assert their sexual power. Weaving a rich tapestry of experiences with a sex positive outlook, The Sex Lives of African Women is an empowering, subversive book that celebrates the liberation, individuality, and joy of African women's multifaceted sexuality.

From a queer community in Egypt, to polyamorous life in Senegal, and a reflection on the intersection of religion and pleasure in Cameroon, feminist author Nana Darkoa Sekyiamah explores the many layers of love and desire, its expression, and how it defines who we are.

Sekyiamah has spent decades talking openly and intimately to African women around the world about sex for her blog, "Adventures from the Bedrooms of African Women." For this book she spoke to over 30 African women across the globe while chronicling her own journey toward sexual freedom.
An Economist Best Book of the Year hailed as "Touching, joyful, defiant—and honest," celebrating African women's unique journeys toward sexual pleasure and liberation in this newly updated empowering, subversive collection of intimate stories.

"Dazzling… the tone is hopeful, resilient and accepting. Marked by the diversity of experiences shared, the wealth of intimate details, and the total lack of sensationalism, this is an astonishing report on the quest for sexual liberation."
—Publishers Weekly, Starred Review

---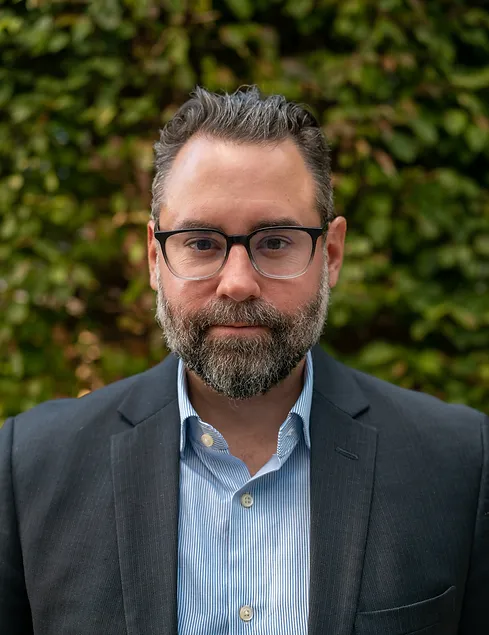 Broadsides & Ephemera
Thursday, December 7, 7:00PM
Tonight's featured reader is Brian Brodeur!


Brian Brodeur is the author of four poetry collections: Some Problems with Autobiography, winner of the 2022 New Criterion Prize, Every Hour Is Late (2019), Natural Causes (2012), which won the 2011 Autumn House Poetry Prize, and Other Latitudes (2008), winner of the University of Akron Press's 2007 Akron Poetry Prize, as well as the poetry chapbooks Local Fauna (2015) and So the Night Cannot Go on Without Us (2007). New poems and criticism appear in American Poetry Review, Hopkins Review, Gettysburg Review, Kenyon Review, Los Angeles Review of Books, Times Literary Supplement, and The Writer's Chronicle. Brian is Associate Professor of English, Creative Writing with a Poetry Focus at Indiana University East.
---