Step right up and meet the author! Whether you've read everything by this author or haven't read anything yet, it's fun to meet the person behind the words, chat a little, and get your book signed. Signed books make great gifts, too
We have author events regularly, featuring both up-and-coming local voices and nationally known voices.
One of our flagship author events is the monthly Broadsides & Ephemera poetry event (currently occurring virtually) every 2nd Thursday. Poets and writers interested in participating in Broadsides & Ephemera should contact bookseller Elijah at elijah@logan.com.
---
---
Upcoming Book Signings, Readings & Other Author Events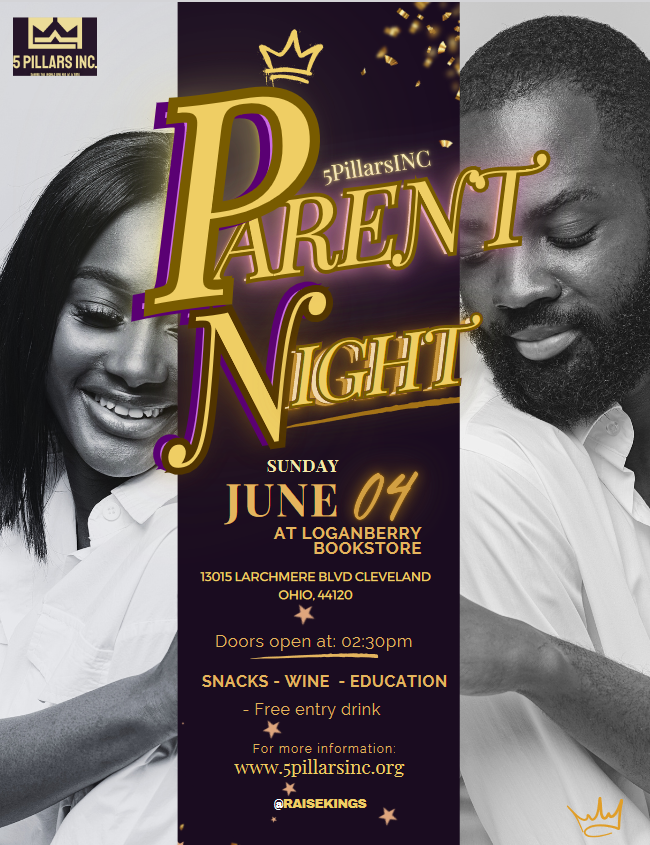 5 Pillars Presentation and Mixer for Teachers & Caregivers
Sunday, June 4, 2:30PM
Join Robert Hunter Jr. for his presentation on 5Pillars, an educational program for young black boys aged 9-13.
5PillarsINC. is a newly launched program designed to help young black boys develop an overall sense of wellness that'll help shape and build their high school career and life. Founded in 2021, 5 Pillars has moved expeditiously to guide and mold young boys to counteract the distractions they may face on the day-to-day.
We are an after-school hard-working program designed to give hard working parents a well-developed and emotionally managed child through anger management exercises, life skill courses, sports skills, and games that support financial literacy.
There will be wine and light refreshments.


---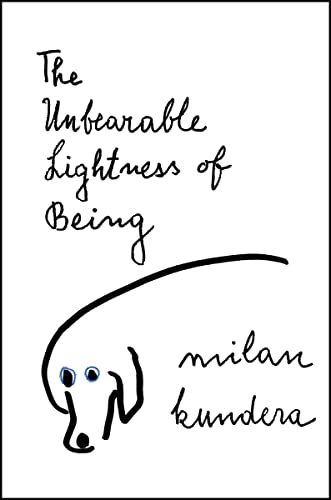 ChamberFest Unbearable Lightness of Being Event
Thursday, June 8, 7:00PM
ChamberFest Cleveland's Season 11: "Lightness of Being" (June 14 - July 1, 2023) will bring eleven concerts inspired by the novel The Unbearable Lightness of Being by Czech author Milan Kundera to venues around Cleveland.
As a special preview to the festival, ChamberFest and Loganberry will offer a free evening of live chamber music and an expert panel discussion to explore The Unbearable Lightness of Being's historical context, cultural perspective, and place in modern fiction.
Panelists for the evening include:
* Charles Oberndorf, Local author and longtime instructor at University School
* John Sabol, host of "New Czech Voice of Cleveland" on WHKW 1220 AM and co-author of Cleveland Czechs
* James Krukones, PhD, Professor of History at John Carroll University.
Music will be performed by an ensemble from the Cleveland Institute of Music's Advanced String Quartet program.
---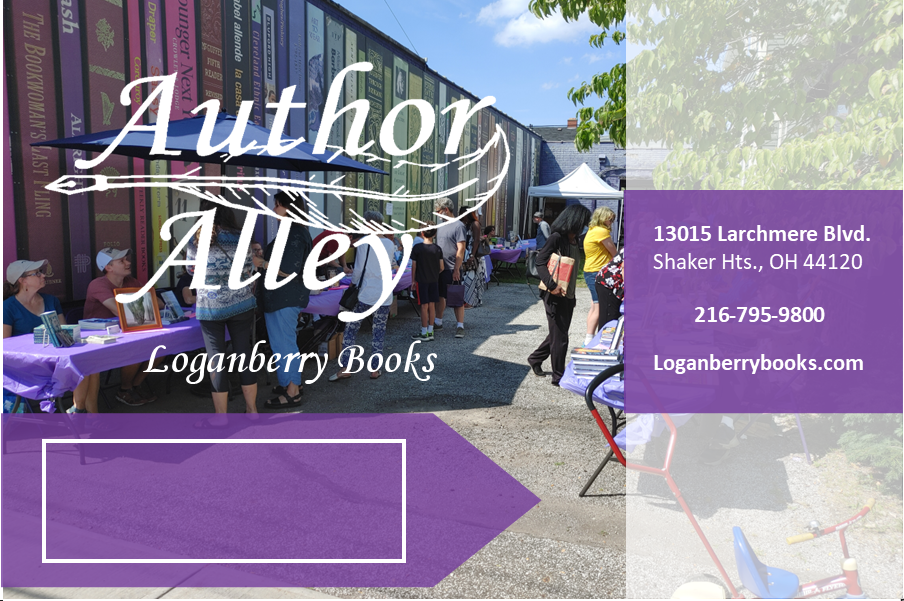 Author Alley: BIPOC Showcase
Saturday, June 10, 12:00PM
Join us for our annual local author book fair, taking place on the second Saturdays of each month, June through September. Today, June 10, we will feature all authors of color! Joining us are authors Cliff Anthony, Emilia Rosa, Zariah Banks, Jowan Smith, Brittany Eaton, Erica Glover, JD Belcher, Elana Pitts, Angela Newman, Ava Reiss, Dominique Krystal Dawn, Alex P. Michaels, Breshea Anglen, and more!!
---
Scott Simon & Sara Coven: Authors in Conversation
Wednesday, June 14, 7:00PM
Join us for a special joint book event with two local authors! Sara Coven, author of the middle grade novel, The One We Left Behind, and Scott Simon, author of Scare Your Soul, a guide to changing the world through small acts of courage, will be in conversation about the stories behind their books, both of which are about the power of pushing comfort zones and leading lives of meaning. Scott and Sara will talk about their writing processes, read from their books, and answer audience questions. The event is free and copies of both books will be available for purchase and personalized signing!
Sara Coven is an anthropologist, attorney, community volunteer, and mom. She was inspired to write The One We Left Behind by her personal experience as the aunt of a child with severe food allergies, and is an executive board member of the Northeast Ohio Food Allergy Network (NEOFAN). Sara lives in Cleveland, Ohio, with her husband, daughter, spunky springer spaniel, and kooky little French bulldog.
Scott Simon is an author, happiness entrepreneur, speaker, and founder of Scare Your Soul, a movement inspiring individual and global change through small acts of courage. He has spoken around the world, given a TEDx Talk, co-founded a happiness incubator, and worked with international thought leaders in the areas of courage and happiness. He is a high-performance coach, focusing primarily on creating flourishing post-divorce lives. Scott is the proud father of two children and lives in Cleveland, Ohio.
[book signings]
---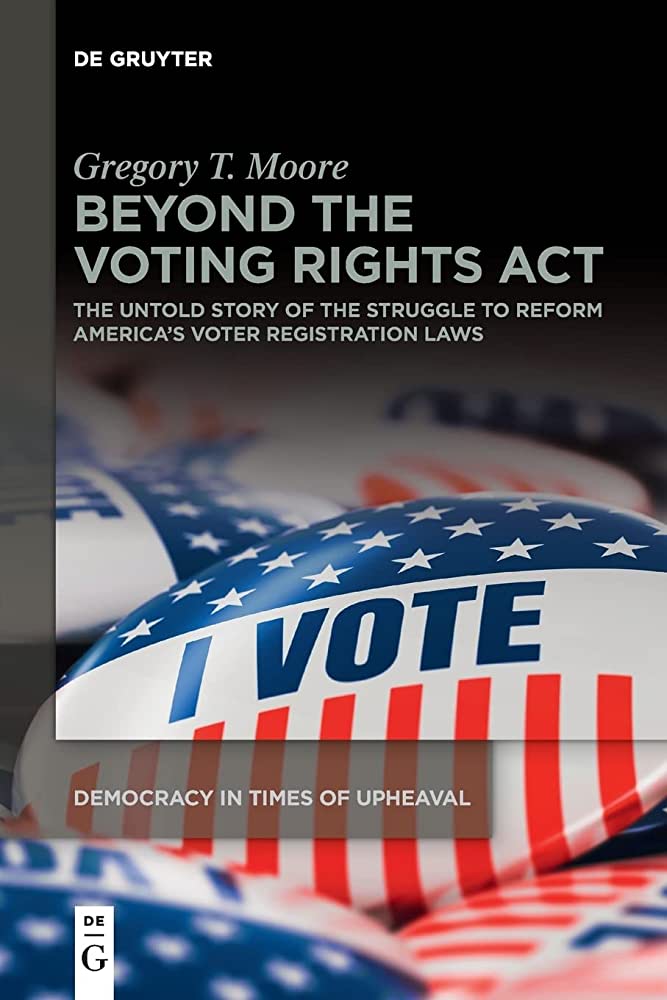 Greg Moore - author event - RESCHEDULED
Sunday, June 25, 2:00PM
UPDATE: This event was rescheduled from its original date in May.


6/25/23 is the 10-year anniversary of 10th anniversary of the landmark Shelby V. Holder Supreme Court Voting Rights Act decision. This decision is a major component of the book and will be discussed by the author.

Cleveland native and national voting rights activist Greg Moore will discuss and sign his book Beyond the Voting Rights Act.

The book is a moving account of over 30 years of contemporary voting rights battles in the United States. It tells a story of that struggle from the author's perspective beginning as a young Black man from Cleveland in the 1980s, who reluctantly became involved within this movement as a student activist and inadvertently rose to become an integral part of the ultimate legislative victory.

Moore is President and CEO of the Promise of Democracy Foundation and former Executive Director of the NAACP National Voter Fund.


---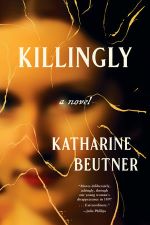 Katharine Beutner - KILLINGLY reading & signing
Wednesday, July 12, 7:00PM

Based on the unsolved real-life disappearance of a Mount Holyoke student in 1897—a haunting novel of intrigue, longing, and terror -- Massachusetts, 1897: Bertha Mellish, "the most peculiar, quiet, reserved girl" is missing. As a search team dredges the pond where Bertha might have drowned, her panicked father and sister arrive desperate to find some clue to her fate or state of mind. Bertha's best friend, Agnes, a scholarly loner studying medicine is unhelpfully tightlipped. As secrets from Agnes's and Bertha's lives come to light, so do the competing agendas driving each person who is searching for Bertha.

Join Katharine Beutner -- Cleveland Heights resident, Wooster College professor & Edmund White Award–winning author -- for a reading and signing of this portrait of academia, family trauma, and the risks faced by women who dared to pursue unconventional paths at the end of the 19th century.
Perfect for fans of Donna Tartt and Sarah Waters. CrimeReads Most Anticipated Crime Fiction of Summer 2023 & an ABA Indie Next Pick.
---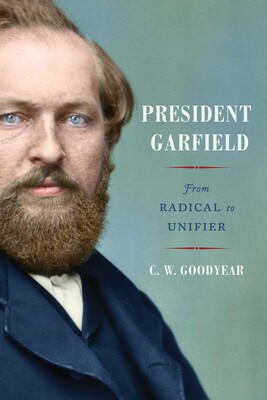 CW Goodyear: PRESIDENT GARFIELD author talk and book event
Thursday, July 13, 7:00PM
Join us to celebrate the first comprehensive biography of president James Garfield to publish in decades with author and historian CW Goodyear. C.W. Goodyear charts the life and times of one of the most remarkable Americans ever to win the Presidency. Progressive firebrand and conservative compromiser; Union war hero and founder of the first Department of Education; Supreme Court attorney and abolitionist preacher; mathematician and canalman; crooked election-fixer and clean-government champion; Congressional chieftain and gentleman-farmer; the last president to be born in a log cabin; the second to be assassinated. James Abram Garfield was all these things and more.
---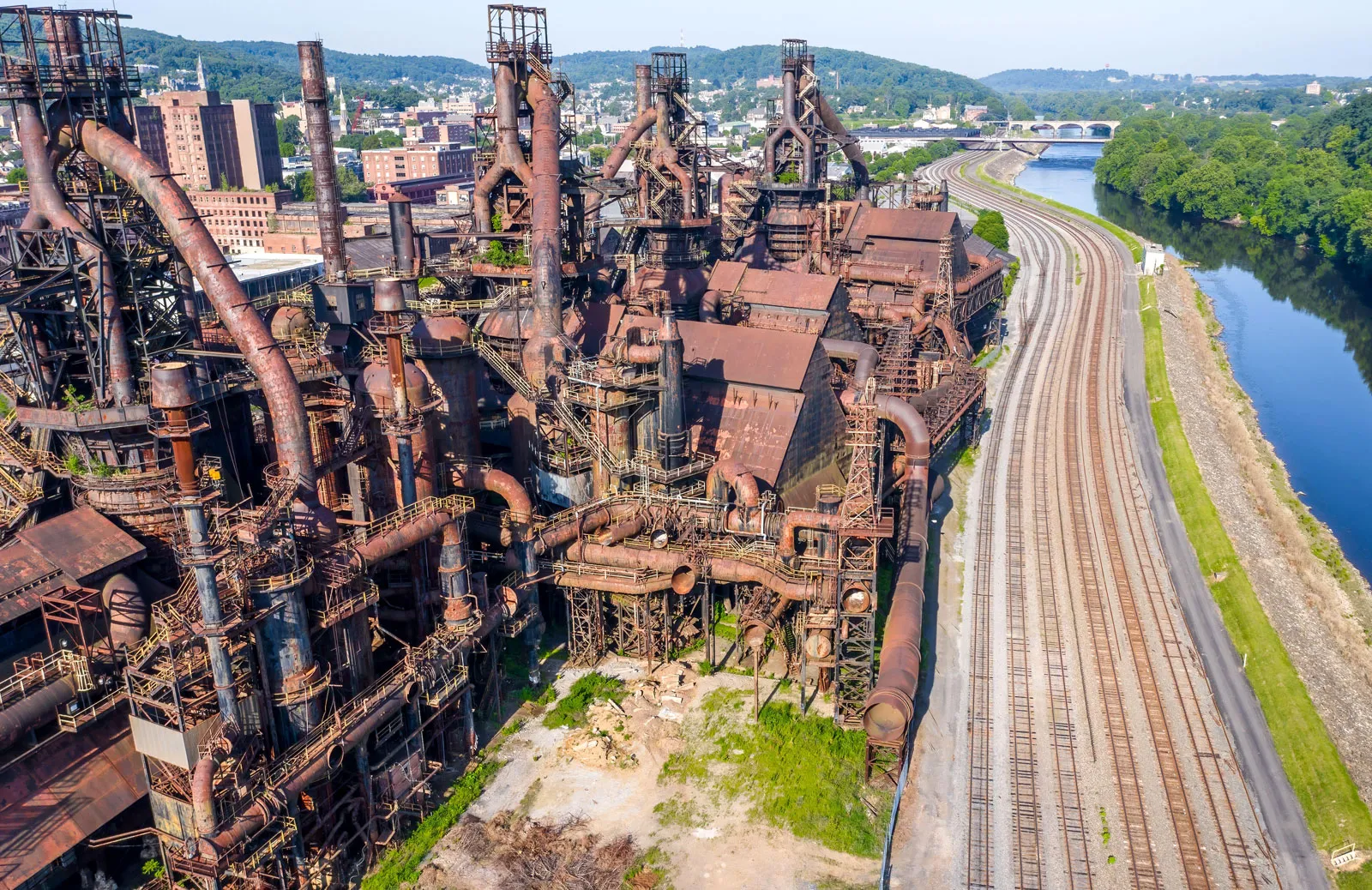 Rust Belt City Tour: Septet of Poets!
Wednesday, August 9, 7:00PM
This Wednesday, join us for a very special evening of not one, not two, but SEVEN poets!
Angel James earned her Bachelor and Master of Arts degrees in English and a graduate certificate in Institutional Research and Assessment. Becoming Friends With Chaos, a collection of works inspired by the life and music of Bob Dylan, is her first book of poetry.
Felicia Krol is a Michigan-based writer and educator. She works as a Writer-in-Residence with Detroit's InsideOut Literary Arts Project, which aims to bring poetry into K-12 schools while amplifying and celebrating student voice. Her fiction and poetry has appeared in journals such as Mid-American Review, Hayden's Ferry Review, and Rattle.
Jason Storms is a writer, musician, and critic living in Detroit by way of Interlochen. His writing has appeared in The Rumpus, The Museum of Americana, The Dunes Review, Fugue, and is forthcoming in The Great Lakes Review. Currently, he is at work on a full-length manuscript of poems and a series of craft essays on the overlap of musical and poetic forms and practices. He is a graduate of the Warren Wilson MFA Program for Writers.
Jonie McIntire is the first female Poet Laureate of Lucas County, Ohio. Her most recent chapbook, Semidomesticated (re-released by Sheila-Na-Gig Editions, 2022) won Red Flag Poetry's 2020 chapbook contest. Her prior chapbooks are Beyond the Sidewalk (Nightballet Press, 2017) and Not All Who Are Lost Wander (Finishing Line Press, 2016). She is poetry editor at Of Rust and Glass, Membership Chair at Ohio Poetry Association, and hosts a monthly reading series called Uncloistered Poetry from Toledo, Ohio. https://www.joniemcintire.net.
Karen Schubert grew up in Buffalo and lives in Youngstown, Ohio. She holds an MFA from the Northeast Ohio Master of Fine Arts and is the author of The Compost Reader and five chapbooks. She is founding director of LitYoungstown.
Mitch James is a Professor of Composition and Literature at Lakeland Community College in Kirtland, OH and the Managing Editor at Great Lakes Review. Mitch is the author of Seldom Seen: A Miner's Tale (Sunbury Press) and has published works across the genres of short fiction, poetry, and academic scholarship. You can find his latest short fiction in Made of Rust and Glass: Midwest Literary Fiction Vol. 2, Red Branch Review, and Bull; poetry at Shelia-Na-Gig, Watershed Journal, I Thought I Heard A Cardinal Sing; Ohio's Appalachian Voices; and scholarship at Journal of Creative Writing Studies. Find more at mitchjamesauthor.com and on Twitter @mrjames5527.
Paul Trombley was born, raised and lives in Detroit, Michigan. He earned a BA in English from the University of Detroit. The bulk of the past 27 years have been spent raising three beautiful children and teaching Kindergarten at a Waldorf School. Paul intends on returning to more writing in the third act of his life and hopes to write and publish a book of poems and perhaps finish a novel about the passing of his mother and father.
---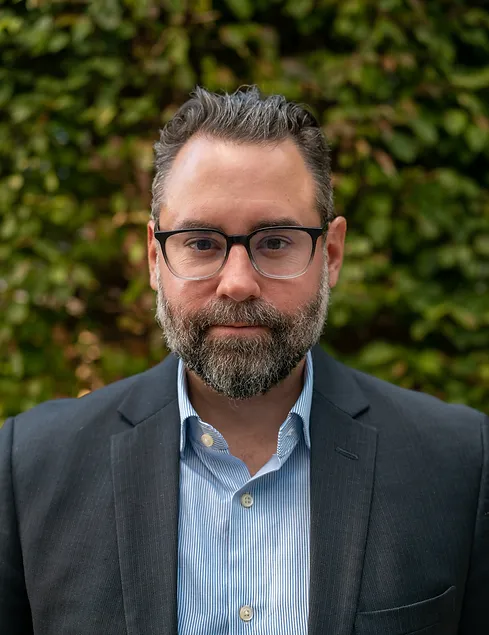 Broadsides & Ephemera
Thursday, December 7, 7:00PM
Tonight's featured reader is Brian Brodeur!


Brian Brodeur is the author of four poetry collections: Some Problems with Autobiography, winner of the 2022 New Criterion Prize, Every Hour Is Late (2019), Natural Causes (2012), which won the 2011 Autumn House Poetry Prize, and Other Latitudes (2008), winner of the University of Akron Press's 2007 Akron Poetry Prize, as well as the poetry chapbooks Local Fauna (2015) and So the Night Cannot Go on Without Us (2007). New poems and criticism appear in American Poetry Review, Hopkins Review, Gettysburg Review, Kenyon Review, Los Angeles Review of Books, Times Literary Supplement, and The Writer's Chronicle. Brian is Associate Professor of English, Creative Writing with a Poetry Focus at Indiana University East.
---