Fast Forms & Links
---

Search Loganberry's Website!


---
---
Keep in touch ~
Sign up for our monthly email newsletter!
---
Loganberry Books
---
Best Used Bookstore

Scene Magazine, 2002



Best Bookstore




Northern Ohio Live, 2006


Best Used Bookstore


2007 Freebie Awards

featured on
---

Questions?
books@logan.com


---
---
Book Signing

George Bilgere, Imperial
Thursday, April 3, 7-8pm
~ special event ~
In Imperial, George Bilgere's sixth collection of poetry, he continues his exploration of the beauties, mysteries, and absurdities of being middle-aged and middle-class in mid-America. In poems that range from the Cold War anxieties of the 1950s to the perils and predicaments of an aging Boomer in a post-9/11 world, Bilgere's rueful humor and slippery syntax become a trapdoor that at any moment can plunge the reader into the abyss. In Bilgere's world a yo-yo morphs into an emblem for the atomic bomb. A spot of cancer flames into the Vietnam War. And the death of a baseball player reminds us, in this age of disbelief, of the importance--the necessity--of myth.


---
Books 2 Eat

Edible Books Festival
Saturday, April 5
~ annual event ~
Our eleventh annual Edible Books Festival carries on where alphabet soup left off! Any creation will do, as long as all the parts are edible, and it has something to do with books. We look forward to seeing this year's interpretations.
Prizes include the Logan Award for Most Literary, the Otis Award for Most Appetizing, the Strong Award for Most Book-like, and the Zober Award for Most Creative. What are you cooking?
Free to enter contest and view entries; $3 to vote and eat.
12:00 set-up begins
1:00 viewing and voting
2:00 awards announced and books consumed


---

Open Mic

Broadsides and Ephemera
Thursday, April 10, 7:00-8;30pm
~ second Thursdays ~
We continue our open mic series called Broadsides & Ephemera, a spoken word showcase of local writers, artists, and performers. A perfect environment for shaping, sharing, and improving your poetry, prose, song, theatre and performance art. Come one, come all!


---
Classics Club

Italo Calvino: If On A Winter's Night A Traveler
Thursday, April 24, 7pm
~ fourth Thursdays ~
** changing to fourth Wednesdays starting May 28 **
Avant-garde novel by Italo Calvino, published in 1979 as Se una notte d'inverno un viaggiatore. Using shifting structures, a succession of tales, and different points of view, the book probes the nature of change and chance and the interdependence of fiction and reality. The novel, which is nonlinear, begins with a man discovering that the copy of a novel he has recently purchased is defective, a Polish novel having been bound within its pages. He returns to the bookshop the following day and meets a young woman who is on an identical mission. They both profess a preference for the Polish novel. Interposed between the chapters in which the two strangers attempt to authenticate their texts are 10 excerpts that parody genres of contemporary world fiction, such as the Latin-American novel and the political novel of eastern Europe.


---
Classics Club

Gunter Grass: Cat And Mouse
Wednesday, May 28, 7pm

~ now on fourth Wednesdays ~
To compensate for his unusually large Adam's apple - source of both discomfort and distress - fourteen year old Joachim Mahlke turns himself into athlete and ace diver. Soon he is known to his peers and his nation as 'The Great Mahlke'. But to his enemies, he remains a target. He is different and doomed in a country scarred by the war.
Blog
---
Edible Books Festival
Saturday, April 5

---
Author Alley
Saturday, July 5, 2014
Registrations now open!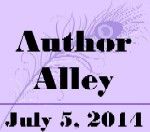 ---
Photo Albums
---
Annex Gallery
---
Most Requested
---
Book Club Members
---
Back in Print!
---
Catalogs
---
Otis' Old Curiosity Shop
a holiday shop

---