There are some events that we repeat each year, and look forward to seasonally. Here are some of our featured Annual Events.
Upcoming Annual Events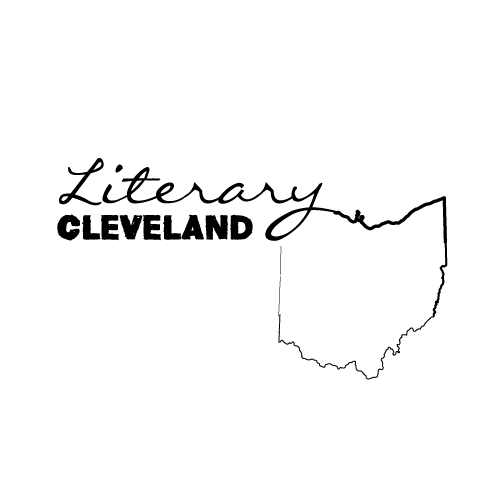 Lit Cleveland: Make the Leap into Writing Persona Poems
Thursday, February 23, 7:00PM
Do you want to write poems that help you stand out from the pack, tell stories, build your imagination, and create social change? Writing persona poems – poems in another's voice – can do all that and more. In this fun, interactive workshop, we'll discover and practice this underused but highly effective poetic strategy. You'll also learn how to perform these poems aloud, with the chance to share them at a Lit Cleveland event soon after. Come with notebook or paper, a pen you love, and your imagination. Beginners to experienced poets are all welcome. Workshop taught by Mimi Plevin-Foust. Register online.
---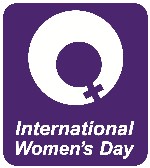 Illustrating the Fiction Gender Gap
Wednesday, March 1, 6:00PM
For two weeks in March, Women's History Month, we will illustrate just how much more prominent men are in the professional world of letters than women are. This is not by talent, choice, or even popularity, but mostly through industry favoritism, social opportunity, and habit. The random new and used inventory at Loganberry Books is as good a place to illustrate this gender bias as any other. On Wednesday, March 1 at 6PM we will have a live performance art project where we will shelve the works by men in our LitArts room backwards--that is, paper edges facing out. The remaining works by women will then be the only spines you'll be able to read. We'll work on our 25 columns of general fiction, plus 5 sections of poetry, or approximately 10,000 volumes. The books will remain in this fashion for 2 weeks, as a social statement and live illustration of the gender gap in fiction.
---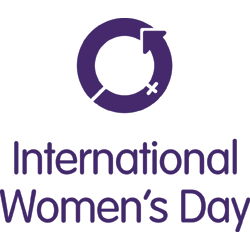 International Women's Day
Wednesday, March 8, 10:00AM
The World Economic Forum predicts the gender gap won't close until 2186. This is too long to wait. Around the world, International Women's Day provides an opportunity for action that can drive greater change for women. Let us celebrate the work of women writers, artists, booksellers and other professions by sharing a moment of reflection together. Let us also declare our pledge to take bold actions to help progress the gender agenda. And, just once, let us party. Among other good reasons, it's the 50th birthday of Loganberry Books' founder, Harriett Logan, and we are celebrating with refreshments, music, political activism, surprises, and a special sale for Loganberry Perks members (if you're not a member yet, there's plenty of time to sign up). Half a century is a perfect time to celebrate these things, and to focus our work in the years to come.
---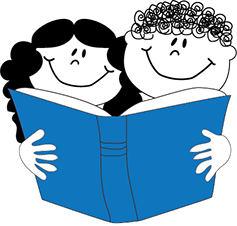 Larchmere Boulevard Celebrates Women's History Month
Saturday, March 11, 10:00AM
For the fourth year running, shop owners on Larchmere Boulevard have decided to celebrate Women's History Month by being philanthropic. Participating shops will dedicate a portion of their sales on Saturday, March 11th to their favorite forward-thinking and feminist non-profits. At Loganberry Books, we will contribute 10% of our book sales to the local Cleveland Kid's Book Bank, because reading and literacy is a feminist issue. Come by, spread the wealth, and help provide books for young children in Cleveland. See Larchmere's website for other merchant events and fundraising efforts and join us for a follow-up reception at Shaker Quality Auto Body, 6-8pm.
---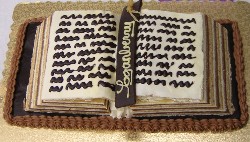 Edible Books Festival
Saturday, April 1, 1:00PM
The International Edible Books Festival started in 2000 and has been gaining popularity each year. Loganberry Books and Strong Bindery have sponsored the Cleveland event since 2004, with awards, forks, and merriment. Booklovers, bookbinders, cooks, and craftspeople of all ages are invited to participate. Why do we do all this? Because it's a lot of fun. See more.
---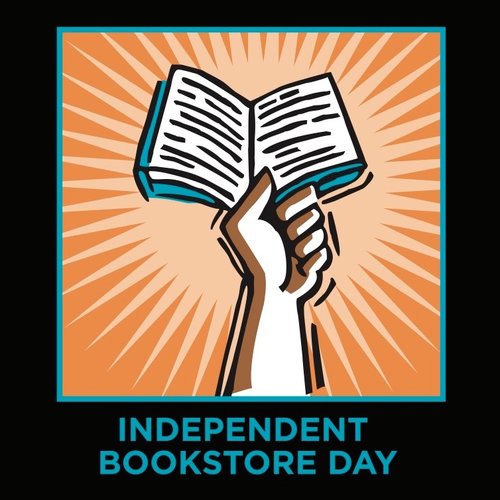 Independent Bookstore Day
Saturday, April 29, 10:00AM
Independent bookstores are not just stores, they're community centers and local anchors run by passionate readers. They are entire universes of ideas that contain the possibility of real serendipity. They are lively performance spaces and quiet places where aimless perusal is a day well spent.
Indie bookstores, whether dusty and labyrinthine or clean and well-lighted, are not just stores, they are solutions. They hold the key to your love life, your career, and your passions. Walking the aisles of a good bookstore means stumbling upon a novel from India that expands your heart. It's encountering an art book that changes the direction of your life. It's the joy of having a perfect stranger steer you toward the perfect book.
In a world of tweets and algorithms and pageless digital downloads, bookstores are not a dying anachronism. They are living, breathing organisms that continue to grow and expand. In fact, there are more of them this year than there were last year. And they are at your service.

Join us at Loganberry Books as we celebrate Independent Bookstore Day, along with about 400 other indie bookstore across the country. We'll have books, gifts, tchotchkes developed exclusively for this events, as well as freebies and hospitalities to say thank you for shopping indie.
---

Larchmere Porchfest
Saturday, June 17, 1:00PM
30 bands, 30 porches! Join us for the annual Larchmere Porchfest, an event that celebrates our community in a fun-loving summer way, by bringing musicians of all styles to give us a sampling of their stuff on the various porches, driveways, balconies, and patios of those who live and work around Larchmere Boulevard. Music lasts all day, 1:00-10:00 pm, in and around Larchmere. Bring a bike, or lawn chairs, and get a taste of Larchmere's upbeat vitality and offbeat charm.
---
Annual Event Archives