Step right up and meet the author! Whether you've read everything by this author or haven't read anything yet, it's fun to meet the author, chat a little, and get your book signed. Signed books make great gifts, too! Here's who you can look forward to meeting next.
Upcoming Book Signing Events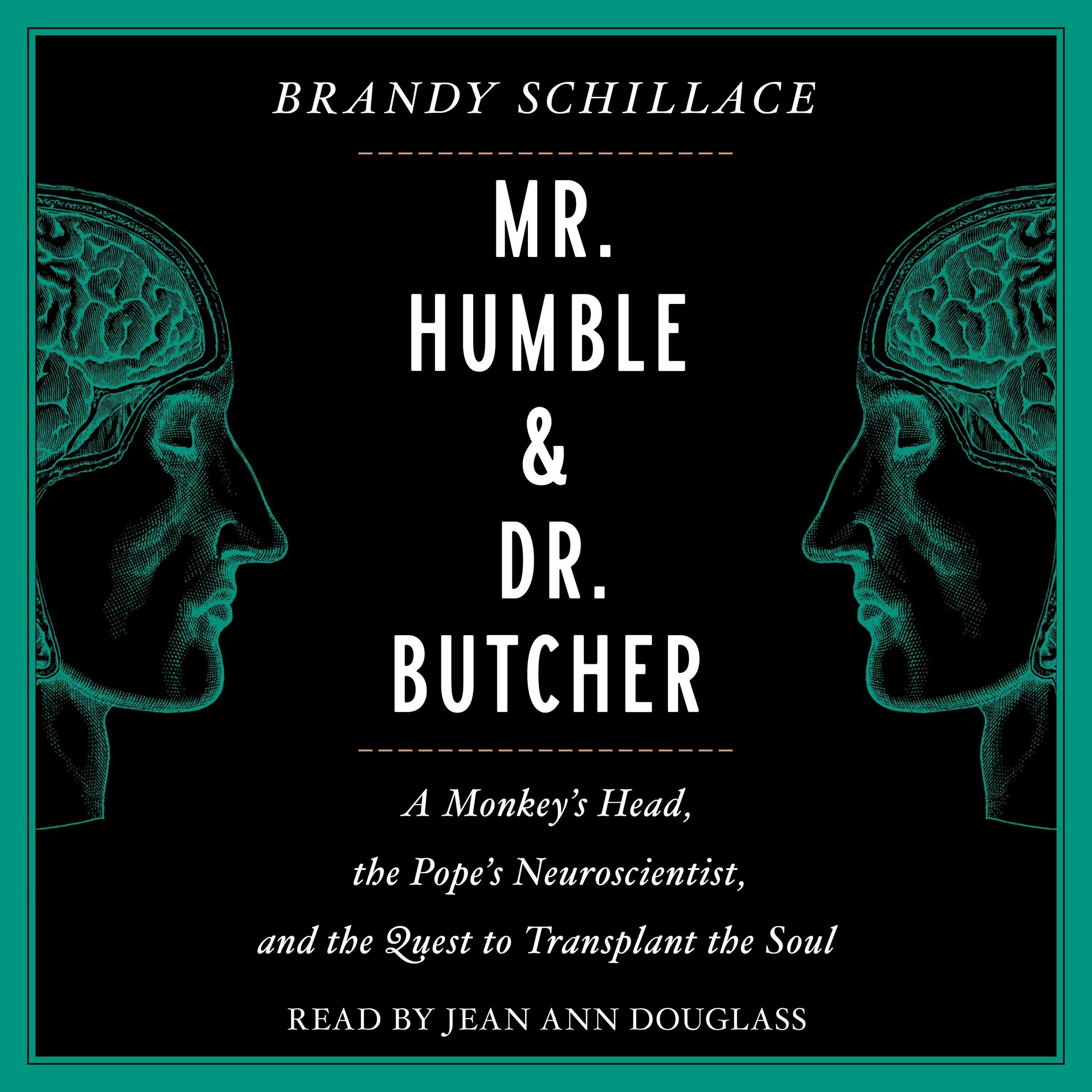 Shaker Library Book Event: Dr. Butcher and Mr Humble
Wednesday, June 2, 7:00PM
This event is hosted by the Shaker Library. You must register here.

Join the Shaker Library at 7pm on Wednesday, June 2, when local author Brandy Schillace will discuss her newest book, Mr. Humble and Dr. Butcher: A Monkey's Head, the Pope's Neuroscientist, and the Quest to Transplant the Soul.

About the Book: The engrossing biography of the first Chief of Neurosurgery at MetroHealth Hospital in Cleveland, Dr. Robert White, who tested the boundaries of science and ethics in his quest to transplant the human soul.

About the Author: Brandy Schillace is a medical historian and a critically acclaimed author. The editor-in-chief of the journal Medical Humanities, she previously worked as a professor of literature and in research and public engagement at the Dittrick Medical History Center and Museum at Case Western Reserve University.

As this program will take place via Zoom, please provide an email address when registering so we can connect you to the meeting. You will receive a Zoom link to the program after you register.

---
Miguel de la Torre: Gonna Trouble the Water Ecojustice, Water, and Environmental Racism
Sunday, June 6, 1:00PM
Meet Miguel A. De La Torre, author of Gonna Trouble the Water: Ecojustice, Water, and Environmental Racism. Gonna Trouble the Water considers the sacred nature of water and the ways in which it is weaponized against non-white communities. Firmly grounded at the intersection of environmentalism and racism, Gonna Trouble the Water makes clear the message: to deny water is to deny life.
Miguel A. De La Torre is a scholar-activist and a professor of social ethics and Latino/a studies at Iliff School of Theology in Denver, Colorado. He has published over thirty-five books, five of which won national awards.
Loganberry Books is spotlighting Pilgrim Press, an independent publisher located in Cleveland and the oldest English language publishing company in the United States. Pilgrim publishes books that nurture spiritual growth and provoke the soul for the sake of a just world: from one of Dr. Martin Luther King Jr.'s first books to the sermons of Otis Moss, Jr.
The event is free, but registration is required.
---
National Cancer Survivor Month: Jackie Acho and Penny Casselman
Sunday, June 13, 1:00PM
"I remind myself everyday to stay positive. Yesterday is gone and tomorrow isn't there. So relax," Penny Casselman.
June is National Cancer Survivor Month. Join Loganberry for an inspirational talk with two Cleveland-based women who have thrived since their diagnosis and treatment: Jackie Acho, author of The Currency of Empathy, and Penny Casselman, the author of How to Get a Free Boob Job.
The event is free but registration is required.


---
Karamu Theater and Loganberry Present Footnotes by Caseen Gaines
Monday, June 14, 7:00PM
Get Out. Black Panther. The origin story of Black artists in the performing arts dates back to the 1920's Harlem Renaissance.
Join Loganberry Books and Karamu Theater in welcoming Caseen Gaines, the author of Footnotes (Sourcebooks, 2021), the remarkable true story of Shuffle Along, the first successful Broadway Show produced by Black people. The sensation brought jazz into the mainstream and helped usher in the Harlem Renaissance.
Karamu is the oldest African American theater in the United States. Karamu's Director of Community Outreach, Aseelah Shareef, will interview Caseen.
The event is free, but registration is required.
Purchase Footnotes in-store or online at Loganberry Books.
---
"Dads and Donuts" with Author Margaret Bernstein and Little Free Library
Saturday, June 19, 10:30AM
Dads and kids, come have some book-themed fun at Loganberry Books during Fathers Day weekend! Drop in between 10:30 am and 12:30 pm on Saturday June 19 to meet author Margaret Bernstein. Margaret has written a trio of storybooks designed for fathers to read with their children -- "All In a Dad's Day," "Donuts With Dad" and her latest, "The Fathers Walk". Her books will be on sale and there will also be donuts and a fun selfie station!
Dads, be forewarned, once you read Margaret's books to your kids, they will clamor for you to read them over and over again. Her books create wonderful shared moments between fathers and kids.
A Los Angeles native, Margaret earned her bachelor's degree in journalism from the University of Southern California. In 1989 she was hired at The Plain Dealer in Cleveland, and worked there as a reporter, editor and columnist until 2013. She is the 2008 winner of the National Association of Black Journalists' Community Service Award. After a long career as a newspaper writer, she accepted a job as the Director of Advocacy & Community Initiatives at WKYC Channel 3 in Cleveland.
---
Book Signing Archives