Our 15th year of participation in the International Edible Books Festival was Saturday, April 7th, 2018. Over two dozen delicious and creative entries kept us entertained, amused, and well-fed, and almost 100 voters helped us pick the winners. Thanks to everyone who participated--we can't wait 'till next year!
Many thanks to Sarah Willis for the photography.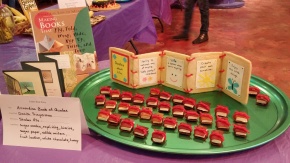 Accordion Book of Quotes by Donita Singerman, winner, Best in Show and Best Binding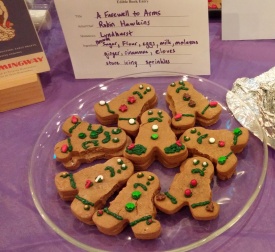 Farewell to Arms by Robin Hawkins
Winner, Best Pun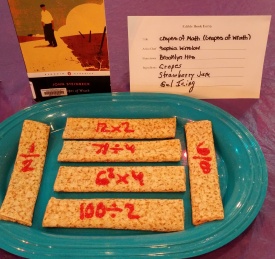 The Crepes of Math by Sophia Winslow, Winner, Best Pun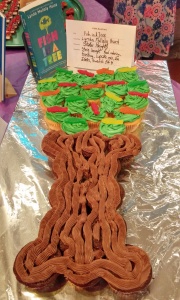 Fish in a Tree by Ava Stemer & Maya Carroll, youth entry, Winner: Most Appetizing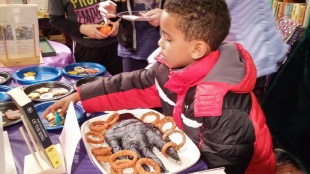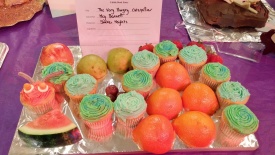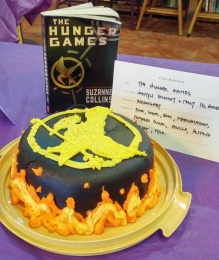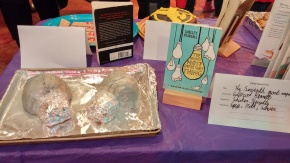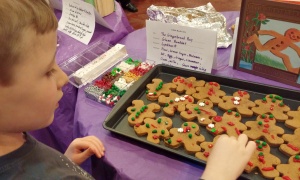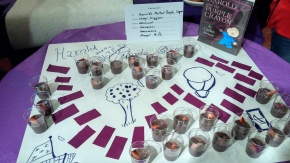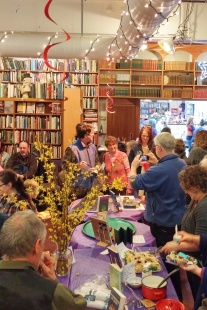 The hungry crowd circles...