Harriett Allen is hard at work setting up her Annex Gallery show, which opens this evening with a 6-8pm reception.  Cracks and Butts: Sidewalk Photography captures the beauty of minutia of natural objects in a man-made landscape, and make you pause to relook at everyday things and actually see them.  Harriett's sister from California is here helping her, and they're creating a show that pays tribute to the details in life, both natural and man-made, and their unexpected juxtapositions. Here's an example of one of the photographs: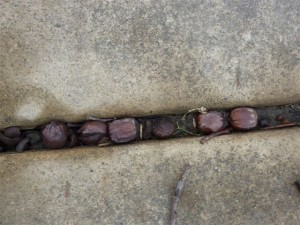 There are 50 of similarly-scaled images now hanging in the Gallery.  They make quite an impact all together.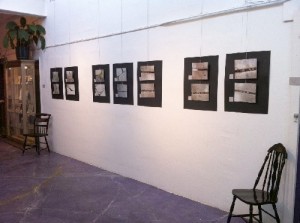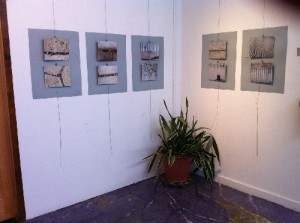 It's a fun and thoughtful show.  Look what I saw, just on my walk to work this morning: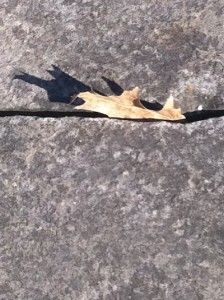 That's an imposter-artist shot there, by the "other" Harriett.  Come see the real thing tonight.