2013 Discussions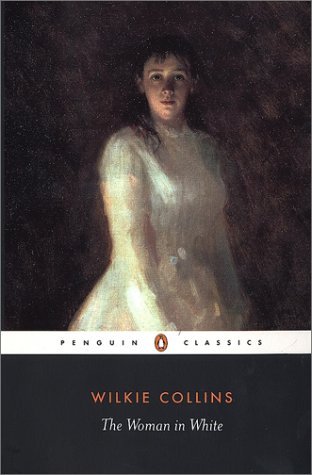 Wilkie Collins: The Woman in White
Thursday, January 24, 2013, 7 pm
The Woman in White famously opens with Walter Hartright's eerie encounter on a moonlit London road. Engaged as a drawing master to the beautiful Laura Fairlie, Walter becomes embroiled in the sinister intrigues of Sir Percival Glyde and his 'charming' friend Count Fosco, who has a taste for white mice, vanilla bonbons, and poison. Pursuing questions of identity and insanity along the paths and corridors of English country houses and the madhouse, The Woman in White is the first and most influential of the Victorian genre that combined Gothic horror with psychological realism.
---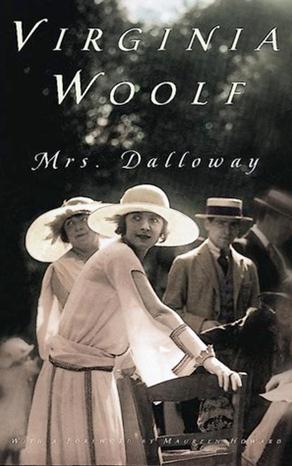 Virginia Woolf: Mrs. Dalloway
Thursday, February 28, 2013, 7pm
Heralded as Virginia Woolf's greatest novel, this is a vivid portrait of a single day in a woman's life. When we meet her, Mrs. Clarissa Dalloway is preoccupied with the last-minute details of party preparation while in her mind she is something much more than a perfect society hostess. As she readies her house, she is flooded with remembrances of faraway times. And, met with the realities of the present, Clarissa reexamines the choices that brought her there, hesitantly looking ahead to the unfamiliar work of growing old.
---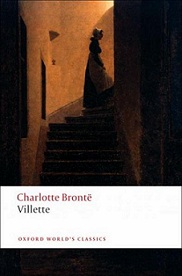 Charlotte Brontë: Villette
Thursday, March 28, 2013, 7pm
Arguably Brontë's most refined and deeply felt work, Villette draws on her profound loneliness following the deaths of her three siblings. Lucy Snowe, the narrator of Villette,flees from an unhappy past in England to begin a new life as a teacher at a French boarding school in the great cosmopolitan capital of Villette. Soon Lucy's struggle for independence is overshadowed by both her friendship with a worldly English doctor and her feelings for an autocratic schoolmaster. Brontë's strikingly modern heroine must decide if there is any man in her society with whom she can live and still be free.
---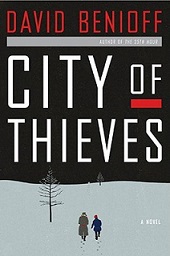 David Benioff: City of Thieves
Thursday, April 25, 2013, 7pm
~a World Book Night 2013 pick~
As wise and funny as it is thrilling and original - the story of two young men on an impossible adventure. A writer visits his retired grandparents in Florida to document their experience during the infamous siege of Leningrad. His grandmother won't talk about it, but his grandfather reluctantly consents. The result is the captivating odyssey of two young men trying to survive against desperate odds. Lev Beniov considers himself built for deprivation. He's small, smart, and insecure, a Jewish virgin too young for the army, who spends his nights working as a volunteer firefighter with friends from his building. When a dead German paratrooper lands in his street, Lev is caught looting the body and dragged to jail, fearing for his life. He shares his cell with the charismatic and grandiose Kolya, a handsome young soldier arrested on desertion charges. Instead of the standard bullet in the back of the head, Lev and Kolya are given a shot at saving their own lives by complying with an outrageous directive: secure a dozen eggs for a powerful colonel to use in his daughter's wedding cake. In a city cut off from all supplies and suffering unbelievable deprivation, Lev and Kolya embark on a hunt to find the impossible. A search that takes them through the dire lawlessness of Leningrad and the devastated surrounding countryside creates an unlikely bond between this earnest, lust-filled teenager and an endearing lothario with the gifts of a conman. Set within the monumental events of history, City of Thieves is an intimate coming-of-age tale with an utterly contemporary feel for how boys become men.
---
Thomas Hardy: The Return of the Native
Thursday, May 23, 2013, 7pm
One of Thomas Hardy's most powerful works, The Return of the Native centers famously on Egdon Heath, the wild, haunted Wessex moor that D. H. Lawrence called "the real stuff of tragedy." The heath's changing face mirrors the fortunes of the farmers, inn-keepers, sons, mothers, and lovers who populate the novel. The "native" is Clym Yeobright, who comes home from a cosmopolitan life in Paris. He; his cousin Thomasin; her fiancé, Damon Wildeve; and the willful Eustacia Vye are the protagonists in a tale of doomed love, passion, alienation, and melancholy as Hardy brilliantly explores that theme so familiar throughout his fiction: the diabolical role of chance in determining the course of a life. As Alexander Theroux asserts in his Introduction, Hardy was "committed to the deep expression of [nature's] ironic chaos and strange apathy, even hostility, toward man."
---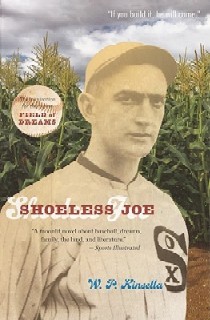 W.P. Kinsella: Shoeless Joe
Thursday, June 27, 2013, 7pm
"If you build it, he will come."
These mysterious words inspire Ray Kinsella to create a cornfield baseball diamond in honor of his hero, Shoeless Joe Jackson. What follows is a rich, nostalgic look at one of our most cherished national pastimes and a remarkable story about fathers and sons, love and family, and the inimitable joy of finding your way home.
---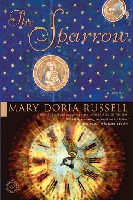 Mary Doria Russell: The Sparrow
Thursday, July 25, 2013, 7pm
In 2019, humanity finally finds proof of extraterrestrial life when a listening post in Puerto Rico picks up exquisite singing from a planet which will come to be known as Rakhat. While United Nations diplomats endlessly debate a possible first contact mission, the Society of Jesus quietly organizes an eight-person scientific expedition of its own. What the Jesuits find is a world so beyond comprehension that it will lead them to question the meaning of being "human." When the lone survivor of the expedition, Emilio Sandoz, returns to Earth in 2059, he will try to explain what went wrong.
Mary Doria Russell will join the discussion.
---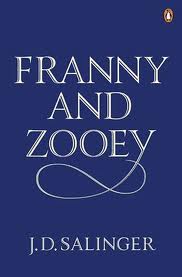 J.D. Salinger: Franny and Zooey
Thursday, August 22, 2013, 7pm
This book contains two interrelated stories by J.D. Salinger, published in book form in 1961. The stories, originally published in The New Yorker magazine, concern Franny and Zooey Glass, two members of the family that was the subject of most of Salinger's short fiction. Franny is an intellectually precocious late adolescent who tries to attain spiritual purification by obsessively reiterating the "Jesus prayer" as an antidote to the perceived superficiality and corruptness of life. She subsequently suffers a nervous breakdown. In the second story, her next older brother, Zooey, attempts to heal Franny by pointing out that her constant repetition of the "Jesus prayer" is as self-involved and egotistical as the egotism against which she rails.
---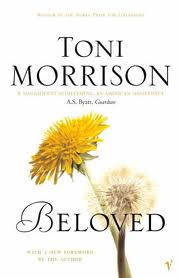 Toni Morrison: Beloved
Thursday, September 26, 2013, 7pm
Staring unflinchingly into the abyss of slavery, this spellbinding novel transforms history into a story as powerful as Exodus and as intimate as a lullaby. Sethe, its protagonist, was born a slave and escaped to Ohio, but eighteen years later she is still not free. She has too many memories of Sweet Home, the beautiful farm where so many hideous things happened. And Sethe's new home is haunted by the ghost of her baby, who died nameless and whose tombstone is engraved with a single word: Beloved. Filled with bitter poetry and suspense as taut as a rope, Beloved is a towering achievement.
---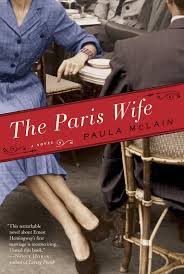 Paula McLain: The Paris Wife
Thursday, October 24, 2013, 7pm
"Chicago, 1920: Hadley Richardson is a quiet twenty-eight-year-old who has all but given up on love and happiness—until she meets Ernest Hemingway. Following a whirlwind courtship and wedding, the pair set sail for Paris, where they become the golden couple in a lively and volatile group—the fabled "Lost Generation"—that includes Gertrude Stein, Ezra Pound, and F. Scott Fitzgerald.
Though deeply in love, the Hemingways are ill prepared for the hard-drinking, fast-living, and free-loving life of Jazz Age Paris. As Ernest struggles to find the voice that will earn him a place in history and pours himself into the novel that will become The Sun Also Rises, Hadley strives to hold on to her sense of self as her roles as wife, friend, and muse become more challenging. Eventually they find themselves facing the ultimate crisis of their marriage—a deception that will lead to the unraveling of everything they've fought so hard for loyalty."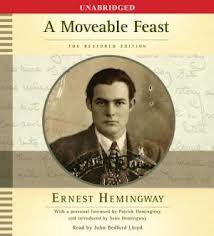 Ernest Hemingway: A Moveable Feast
Thursday, October 24, 2013
"Published posthumously in 1964, A Moveable Feast remains one of Ernest Hemingway's most beloved works. It is his classic memoir of Paris in the 1920s, filled with irreverent portraits of other expatriate luminaries such as F. Scott Fitzgerald and Gertrude Stein; tender memories of his first wife, Hadley; and insightful recollections of his own early experiments with his craft. It is a literary feast, brilliantly evoking the exuberant mood of Paris after World War I and the youthful spirit, unbridled creativity, and unquenchable enthusiasm that Hemingway himself epitomized."
---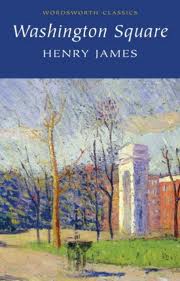 Henry James: Washington Square
Thursday, November 21, 2013, 7pm
In Washington Square (1880), Henry James reminisces about the New York he had known thirty years before as he tells the story of Catherine Sloper and her fortune-seeking suitor Morris Townsend. This perceptively drawn human drama is James' most accessible work and an enduring literary triumph. "The plot of Washington Square has the simplicity of old-fashioned melodrama: a plain-looking, good-hearted young woman, the only child of a rich widower, is pursued by a charming but unscrupulous man who seeks the wealth she will presumably inherit. On this premise, Henry James constructed one of his most memorable novels, a story in which love is answered with betrayal and loyalty leads inexorably to despair."
Discussion Archives