2012 Discussions
David Foster Wallace: Infinite Jest
Thursday, November 17, 2011, 7 pm
Thursday, December 29, 2011, 7 pm
Thursday, January 26, 2012, 7 pm (up to page 751...or wherever you make it to!)
Thursday, February 23, 2012, 7 pm (final discussion)
Somewhere in the not-so-distant future, the screwed-up residents of Ennet House, a Boston halfway house for recovering addicts, and students at the Enfield Tennis Academy search for the master copy of a movie so dangerously entertaining that its viewers die in a state of catatonic bliss. Explores essential questions about what entertainment is, why we need it, and what it says about who we are. "Wallace is a superb comedian of culture." James Wood, Guardian
---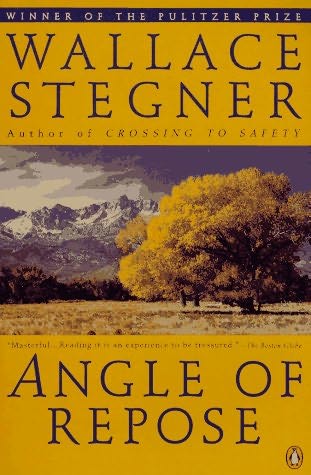 Wallace Stegner: Angle of Repose
Thursday, March 22, 2012, 7pm
Angle of Repose is a 1972 Pulitzer Prize–winning novel by Wallace Stegner about a wheelchair-using historian, Lyman Ward, who has lost connection with his son and living family and decides to write about his frontier-era grandparents, Oliver and Susan Ward. The novel is directly based on the letters of Mary Hallock Foote, later published as A Victorian Gentlewoman in the Far West. The story details Oliver's struggles on various mining, hydrology, and construction engineering jobs, and Susan's adaptation to a hard frontier life. In 1998, the Modern Library ranked Angle of Repose #82 on its list of the 100 best English-language novels of the 20th century.
---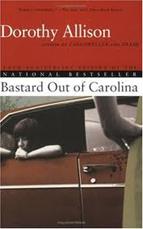 Dorothy Allison: Bastard Out Of Carolina
Thursday, April 26, 2012, 7 pm
Greenville County, South Carolina, a wild, lush place, is home to the Boatwright family—rough-hewn men who drink hard and shoot up each other's trucks, and indomitable women who marry young and age all too quickly. At the heart of this astonishing novel is Ruth Anne Boatwright, known simply as Bone, a South Carolina bastard with an annotated birth certificate to tell the tale. Observing everything with the mercilessly keen eye of a child, Bone finds herself caught in a family triangle that will test the loyalty of her mother, Anney. Her stepfather, Daddy Glen, calls Bone "cold as death, mean as a snake, and twice as twisty," yet Anney needs Glen. At first gentle with Bone, Daddy Glen becomes steadily colder and more furious—until their final, harrowing encounter, from which there can be no turning back.
---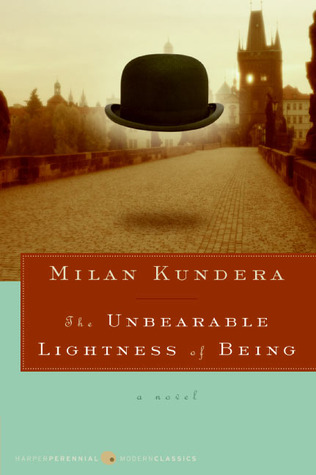 Milan Kundera: The Unbearable Lightness of Being
Thursday, May 24, 2012, 7 pm
A young woman is in love with a successful surgeon, a man torn between his love for her and his incorrigible womanizing. His mistress, a free-spirited artist, lives her life as a series of betrayals--while her other lover, earnest, faithful, and good, stands to lose everything because of his noble qualities. In a world where lives are shaped by irrevocable choices and fortuitous events, and everything occurs but once, existence seems to lose its substance, its weight. Hence we feel "the unbearable lightness of being." A major achievement from one of the world's truly great writers, Milan Kundera's magnificent novel of passion and politics, infidelity and ideas, encompasses the extremes of comedy and tragedy, illuminating all aspects of human existence.
---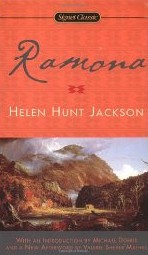 Helen Hunt Jackson: Ramona
Thursday, June 28, 2012, 7 pm
One of the greatest ethical novels of the nineteenth century, this is a tale of true love tested. Set in Old California, this powerful narrative richly depicts the life of the fading Spanish order, the oppression of tribal American communities and inevitably, the brutal intrusion of white settlers. Ramona, an illegitimate orphan, grows up as the ward of the overbearing Senora Moreno. But her desire for Alessandro, a Native American, makes her an outcast and fugitive.
---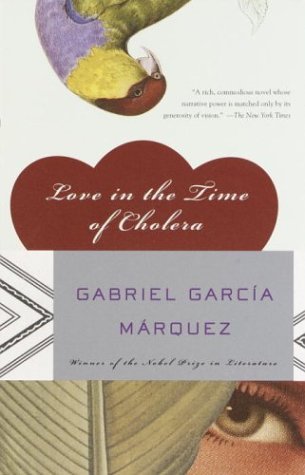 Gabriel Garcia Marquez: Love in the Time of Cholera
Thursday, July 26, 2012, 7 pm
In their youth, Florentino Ariza and Fermina Daza fall passionately in love. When Fermina eventually chooses to marry a wealthy, well-born doctor, Florentino is devastated, but he is a romantic. As he rises in his business career he whiles away the years in 622 affairs--yet he reserves his heart for Fermina. Her husband dies at last, and Florentino purposefully attends the funeral. Fifty years, nine months, and four days after he first declared his love for Fermina, he will do so again.
---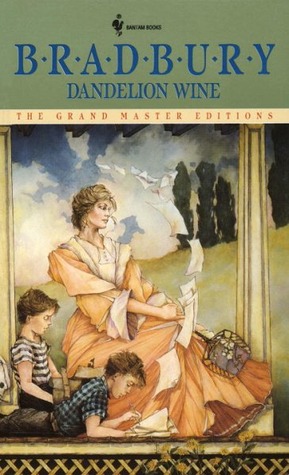 Ray Bradbury: Dandelion Wine
Thursday, August 23, 2012, 7 pm
Twelve-year-old Douglas Spaulding knows Green Town, Illinois, is as vast and deep as the whole wide world that lies beyond the city limits. It is a pair of brand-new tennis shoes, the first harvest of dandelions for Grandfather's renowned intoxicant, the distant clang of the trolley's bell on a hazy afternoon. It is yesteryear and tomorrow blended into an unforgettable always. But as young Douglas is about to discover, summer can be more than the repetition of established rituals whose mystical power holds time at bay. It can be a best friend moving away, a human time machine who can transport you back to the Civil War, or a sideshow automaton able to glimpse the bittersweet future.
---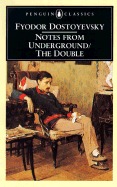 Fyodor Dostoyevsky: Notes from Underground
Thursday, September 27, 2012, 7 pm
The anonymous narrator of Notes from Underground (1864; also published as Notes from the Underground or Letters from the Underworld) tells of his refusal to become a worker in the "ant-hill" of society and of his gradual withdrawal to an underground existence. This short novel, along with The Double, mark a turning point for Dostoyevsky, and are among his most personally revealing works.
**This discussion will focus solely on Notes from Underground.
---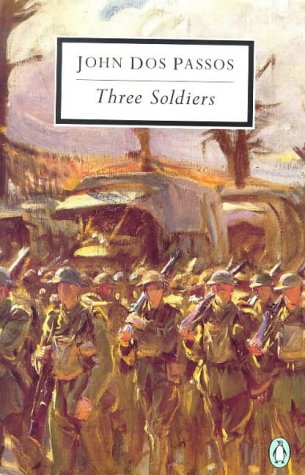 John Dos Passos: Three Soldiers
Thursday, October 25, 2012, 7 pm
Part of the generation that produced Ernest Hemingway and Ford Madox Ford, John Dos Passos wrote one of the most grimly honest portraits of World War I. Three Soldiers portrays the lives of a trio of army privates: Fuselli, an Italian American store clerk from San Francisco; Chrisfield, a farm boy from Indiana; and Andrews, a musically gifted Harvard graduate from New York. Hailed as a masterpiece on its original publication in 1921, Three Soldiers is a gripping exploration of fear and ambition, conformity and rebellion, desertion and violence, and the brutal and dehumanizing effects of a regimented war machine on ordinary soldiers.
---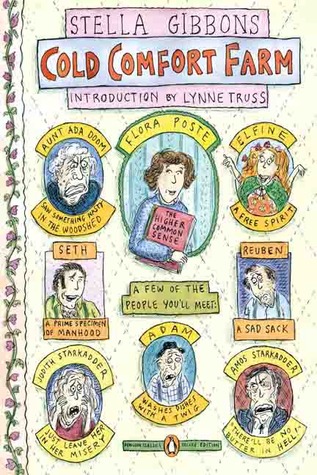 Stella Gibbons: Cold Comfort Farm
Thursday, November 29, 2012, 7 pm
Winner of the 1933 Femina Vie Heureuse Prize, Cold Comfort Farm is a wickedly funny portrait of British rural life in the 1930s. Flora Poste, a recently orphaned socialite, moves in with her country relatives, the gloomy Starkadders of Cold Comfort Farm, and becomes enmeshed in a web of violent emotions, despair, and scheming, until Flora manages to set things right.
---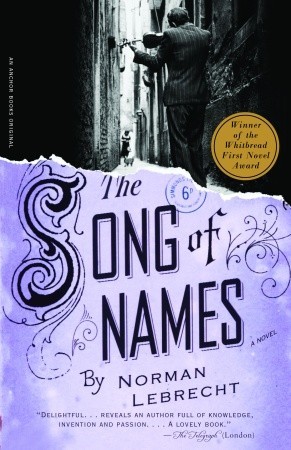 Norman Lebrecht: The Song of Names
Thursday, December 27, 2012, 7 pm
Martin Simmonds' father tells him, "Never trust a musician when he speaks about love." The advice comes too late. Martin already loves Dovidl Rapoport, an eerily gifted Polish violin prodigy whose parents left him in the Simmonds's care before they perished in the Holocaust. For a time the two boys are closer than brothers. But on the day he is to make his official debut, Dovidl disappears. Only 40 years later does Martin get his first clue about what happened to him. In this ravishing novel of music and suspense, Norman Lebrecht unravels the strands of love, envy and exploitation that knot geniuses to their admirers. In doing so he also evokes the fragile bubble of Jewish life in prewar London; the fearful carnival of the Blitz, and the gray new world that emerged from its ashes.
Discussion Archives