2011 Discussions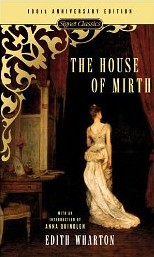 Edith Wharton: The House of Mirth
Thursday, January 27, 2011, 7 pm
"The heart of the wise is in the house of mourning; but the heart of fools is in the house of mirth," warns Ecclesiastes 7:4, and so does the novel by Edith Wharton that takes its title from this call to heed. New York at the turn of the century was a time of opulence and frivolity for those who could afford it. But for those who couldn't and yet wanted desperately to keep up with the whirlwind, like Wharton's charming Lily Bart, it was something else altogether: a gilded cage rather than the Gilded Age. --Amazon.com
---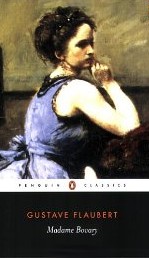 Gustave Flaubert: Madame Bovary
Thursday, February 24, 2011, 7 pm
Madame Bovary follows the saga of a well-meaning country doctor and his beautiful and well-bred wife, Emma, whose unrealistic expectations of love and marriage lead to her tragic undoing. Gustave Flaubert's masterpiece has often been described as a "perfect work of fiction."
---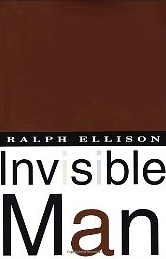 Ralph Ellison: Invisible Man
Thursday, March 24, 2011, 7 pm
From the flap: First published in 1952 and immediately hailed as a masterpiece, Invisible Man is one of those rare novels that have changed the shape of American literature. As he journeys from the Deep South to the streets and basements of Harlem, Ralph Ellison's nameless protagonist ushers readers into a paralell universe that throws our own into harsh and even hilarious relief.
---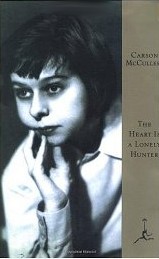 Carson McCullers: The Heart is a Lonely Hunter
Thursday, April 28, 2011, 7 pm
When she was only 23, Carson McCullers's first novel created a literary sensation. She was very special, one of America's superlative writers who conjures up a vision of existence as terrible as it is real, who takes us on shattering voyages into the depths of the spiritual isolation that underlies the human condition. This novel is the work of a supreme artist, Carson McCullers's enduring masterpiece.
The heroine is the strange young girl, Mick Kelly. The setting is a small Southern town, the cosmos universal and eternal. The characters are the damned, the voiceless, the rejected. Some fight their loneliness with violence and depravity, Some with sex or drink, and some -- like Mick -- with a quiet, intensely personal search for beauty. -Goodreads.com
---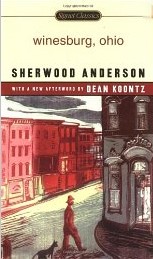 Sherwood Anderson: Winesburg, Ohio
Thursday, May 26, 2011, 7 pm
... there is within every human being a deep well of thinking over which a heavy iron lid is kept clamped. Winesburg, Ohio (1919) is Sherwood Anderson's masterpiece, a cycle of short stories concerning life in a small Ohio town at the end of the nineteenth century. At the center is George Willard, a young reporter who becomes the confidant of the town's "grotesques" - solitary figures unable to communicate with others. --Goodreads.com
---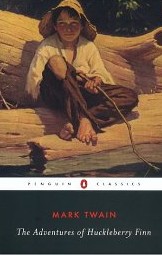 Mark Twain: The Adventures of Huckleberry Finn
Thursday, June 23, 2011, 7 pm
Of all the contenders for the title of The Great American Novel, none has a better claim than The Adventures of Huckleberry Finn. Intended at first as a simple story of a boy's adventures in the Mississippi Valley, the book grew and matured under Twain's hand into a work of immeasurable richness and complexity. More than a century after its publication, the critical debate over the symbolic significance of Huck's and Jim's voyage is still fresh, and it remains a major work that can be enjoyed at many levels. —Goodreads.com
---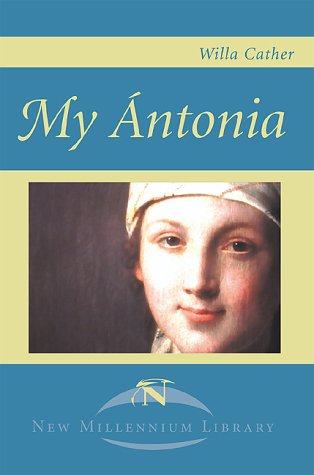 Willa Cather: My Antonia
Thursday, July 28, 2011, 7 pm
First published in 1918, and set in Nebraska in the late 19th century, this tale of the spirited daughter of a Bohemian immigrant family planning to farm on the untamed land ("not a country at all but the material out of which countries are made") comes to us through the romantic eyes of Jim Burden. He is, at the time of their meeting, newly orphaned and arriving at his grandparents' neighboring farm on the same night her family strikes out to make good in their new country. Jim chooses the opening words of his recollections deliberately: "I first heard of Ántonia on what seemed to be an interminable journey across the great midland plain of North America," and it seems almost certain that readers of Cather's masterpiece will just as easily pinpoint the first time they heard of Ántonia and her world. --Goodreads.com
---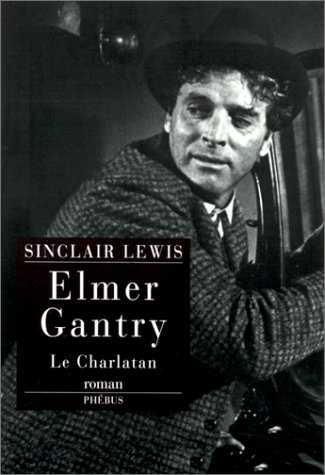 Sinclair Lewis: Elmer Gantry
Thursday, August 25, 2011, 7 pm
Universally recognized as a landmark in American literature, Elmer Gantry scandalized readers when it was first published, causing Sinclair Lewis to be "invited" to a jail cell in New Hampshire and to his own lynching in Virginia. His portrait of a golden-tongued evangelist who rises to power within his church--a saver of souls who lives a life of duplicity, sensuality, and ruthless self-indulgence--is also the record of a period, a reign of grotesque vulgarity, which but for Lewis would have left no trace of itself. Elmer Gantry has been called the greatest ,most vital, and most penetrating study of hypocrisy that has been written since the works of Voltaire. --Goodreads.com
---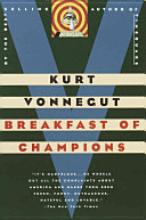 Kurt Vonnegut: Breakfast of Champions
Thursday, September 22, 2011, 7 pm
Breakfast Of Champions is vintage Vonnegut. One of his favorite characters, aging writer Kilgore Trout, finds to his horror that a Midwest car dealer is taking his fiction as truth. The result is murderously funny satire as Vonnegut looks at war, sex, racism, success, politics, and pollution in America and reminds us how to see the truth. --Goodreads.com
---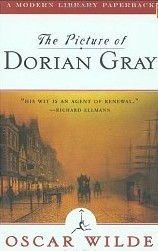 Oscar Wilde: The Picture of Dorian Gray
Thursday, October 27, 2011, 7:30 pm
Oscar Wilde's story of a fashionable young man who sells his soul for eternal youth and beauty is one of his most popular works. Written in Wilde's characteristically dazzling manner, full of stinging epigrams and shrewd observations, the tale of Dorian Gray's moral disintegration caused something of a scandal when it first appeared in 1890. Wilde was attacked for his decadence and corrupting influence, and a few years later the book and the aesthetic/moral dilemma it presented became issues in the trials occasioned by Wilde's homosexual liaisons, trials that resulted in his imprisonment. Of the book's value as autobiography, Wilde noted in a letter, "Basil Hallward is what I think I am: Lord Henry what the world thinks me: Dorian what I would like to be—in other ages, perhaps." --Goodreads.com
---
David Foster Wallace: Infinite Jest
Thursday, November 17, 2011, 7 pm
Thursday, December 29, 2011, 7 pm
Thursday, January 26, 2012, 7 pm (up to page 751...or wherever you make it to!)
Thursday, February 23, 2012, 7 pm (final discussion)
Somewhere in the not-so-distant future, the screwed-up residents of Ennet House, a Boston halfway house for recovering addicts, and students at the Enfield Tennis Academy search for the master copy of a movie so dangerously entertaining that its viewers die in a state of catatonic bliss. Explores essential questions about what entertainment is, why we need it, and what it says about who we are. "Wallace is a superb comedian of culture." James Wood, Guardian
Discussion Archives