Author Alley 2015
Featured Authors and Their Books

Featured Authors and Their Books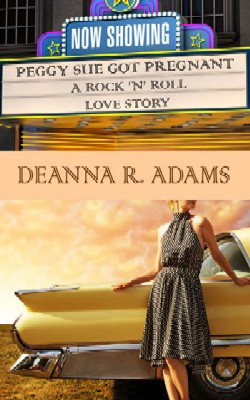 Deanna Adams
Peggy Sue Got PregnantSoul Mate Publishing, 15.99

The story of an ill-fated love affair between a Southern boy and Midwestern girl and a long-held secret that threatens the reputation of a beloved music icon and his illegitimate child.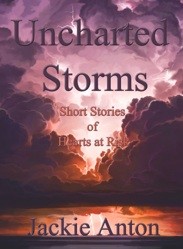 J. M. Anton
Uncharted Storms: Short Stories of Hearts at RiskProgressive Rising Phoenix Press, 7.50

Weather is our constant companion, and when it behaves like a benevolent parent we pay little attention to it, Angry or out of control it becomes terrifying and can change the landscape as well as lives. So I asked my characters to take a ride on the wild side of weather. "Uncharted Storms" takes readers on a journey from a gentle summer rain to raging storms in the cosmos.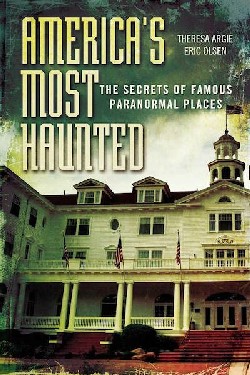 Theresa Argie
America's Most Haunted: Secrets of Famous Paranormal PlacesBerkley/Penguin Group, 16.00

America's Most Haunted takes you on a first-person tour of some of America's most active paranormal hotspots. Get to know the spirits that wait in prisons, mansions, lunatic asylums, and even a stately old hotel. Combining spine-tingling stories, documented evidence, and interviews with the top names in the paranormal, America's Most Haunted gives you a terrifying chance to tour our nation's most famous haunted places.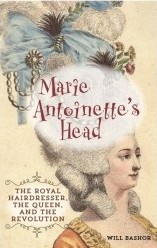 Will Bashor
Marie Antoinette's Head: The Royal Hairdresser, the Queen, and the Revolution
Lyons Press, 26.95

Pitched as "The Devil Wears Prada comes to Versailles,"
Marie Antoinette's Head: The Royal Hairdresser, the Queen, and the Revolution
charts the rise of Leonard Autie from his humble origins as a country barber in the south of France to the inventor of the
pouf
and premier hairdresser to Queen Marie Antoinette.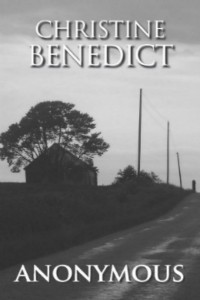 Christine Benedict
AnonymousLoconeal Publishing, 16.95

Debra Hamilton faces the fear of inheriting mental illness when her husband moves her into a 100-year old farmhouse where the neighbors insinuate it's haunted. Julie, her new friend, faces the fear of a stalker when perverted anonymous letters arrive in her mailbox. Their stories merge and the friendship grows. All the letters in the novel are actual letters from the man who stalked the author.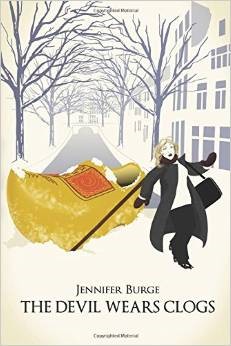 Jennifer Burge
The Devil Wears ClogsWorldwise Publications, 19.99

Have you ever dreamt of taking your career overseas? You are not alone. What happens when you plunk down a thirty year-old culturally unaware management consultant in Heidelberg, Germany? I don't speak German. I didn't have any experience working with Europeans. The Twin Towers had just collapsed and I had no idea whether I would sink or swim. When I met my good-looking Dutch colleague and decided to take my next assignment in the Netherlands, I nearly drowned. That's when I figured out that maybe I was the one who needed to change -- not an entire continent.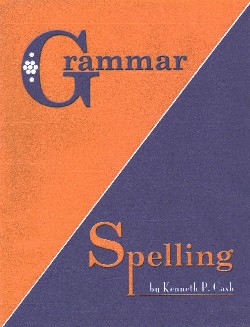 Kenneth P. Cash
Grammar/ SpellingSeekers Publishing, Inc., 11.95

Several grammatical topics and some spelling rules explained.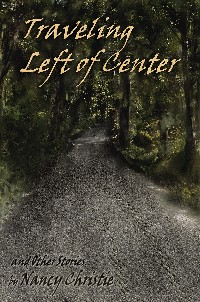 Nancy Christie
Traveling Left of Center and Other StoriesPixel Hall Press, 18.95

There are some people who, whether by accident or design, find themselves traveling left of center. Unable or unwilling to seize control over their lives, they allow fate to dictate the path they take - often with disastrous results. Traveling Left of Center and Other Stories details characters in life situations for which they are emotionally or mentally unprepared. Their methods of coping range from the passive ("The Healer") and the aggressive ("The Clock") to the humorous ("Traveling Left of Center") and hopeful ("Skating on Thin Ice"). In each of these eighteen stories, the characters' choices - or non-choices - are their own. But the outcomes may not be what they anticipated or desired. Will they have time to correct their course of will they crash?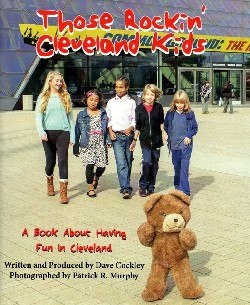 Dave Cockley
Those Rockin' Cleveland KidsCaptain Dave Productions, 11.25
Did you ever get a crazy notion to jump out of bed some morning and run around Cleveland and see all the totally cool things going on in our great city? Well, five rockin' kids and their teddy bear Benjamin did just that one lovely, summer day.They saw things like the Rock and Roll Hall of Fame with all their favorite rockers.Then they were off to the Great Lakes Science Center where you can get right up next to the lunar module that went to the Moon or even try on a space suit.How about taking a ride on the Goodtime III ship down the Cuyahoga River and into Lake Erie? Then visit the fascinating Cod World War One submarine that helped us win the Second World War. Maybe you'd like to create art in the Art Museum's cool new Gallery One for kids or check out a huge dinosaur that lived millions and millions of years ago around the corner at the Museum of Natural History. Up the street is Severance Hall where they make beautiful music.Or how about a wonderful day at the Zoo with the lions and tigers and bears, oh my. But if you can't do all that, open this book and five cute kids will show you all their favorite places!
---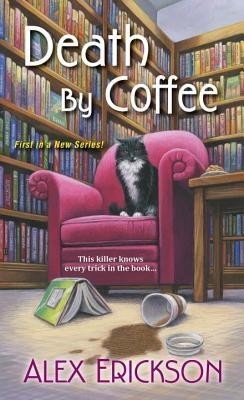 Alex Erikson
Death by Coffee (A Bookstore Cafe Mystery)Kensington Publishing Corp., 7.99

When Krissy Hancock and her best friend Vicki decide to open a bookstore cafe in their new town of Pine Hills, they decide to call it "Death by Coffee," after Krissy's father's most famous mystery novel. Little do they know how well the name fits...
On their very first day of business, Brendon Lawyer huffily takes his coffee... to the grave. It seems he had a severe allergy to peanuts... but how could there have been nuts in his coffee? And who stole his emergency allergy medication?
Fortunately, Krissy's love of puzzles and mysteries leads her not only to Officer Paul Dalton, but also to many of her new neighbors, who aren't terribly upset that the book is closed on Brendon. But one of them is a killer, and Krissy needs to read between the lies if she wants to save her new store - and live to see how this story ends...
---
Euclid Beach Park Now
Euclid Beach Park Now
Arcadia Publishing, 21.95
Pictorial and written history of Cleveland's most famous and beloved amusement park, Euclid Beach Park.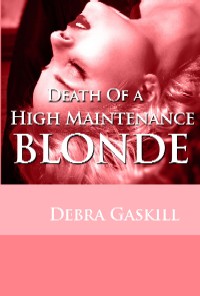 Debra Gaskill
Death of a High Maintenance BlondeD'Llama Publishing, 14.95

There are blondes — and then there are high maintenance blondes. And Eve Dahlgren was a high maintenance blonde, even forty years ago in high school.

When Eve ends up dead, and Journal-Gazette publisher Earlene Whitelaw is arrested for her murder, it looks like an open and shut case. It's up to editor Addison McIntyre to prove her boss didn't kill her.

But Eve's got secrets—and so does the newest Journal-Gazette reporter, Charisma Lemarnier. Will Charisma's past stand in her way as she investigates two cold case murders? Or will someone else break through her defenses to help her find peace—and love?

This is the fifth in Debra Gaskill's Jubilant Falls series.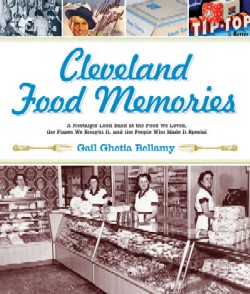 Gail Ghetia Bellamy
Cleveland Food MemoriesGray & Company, 17.95

Remember when food was local? Cleveland companies made it, and local people sold it and ran the restaurants where we ate it. Now, take a delicious trip into the past.
Food makes powerful memories. Mention Hough Bakery and see how quickly we Clevelanders start to drool over just the thought of those long-lost white cakes. This book collects the fondest memories of Clevelanders who still ache for treats from the past. There were Frostees in the Higbee's basement. Popcorn balls at Euclid Beach. Burgers at Manner's or Mawby's. Entertainment-filled nights at Alpine Village. Mustard at old Municipal Stadium . . . and so much more.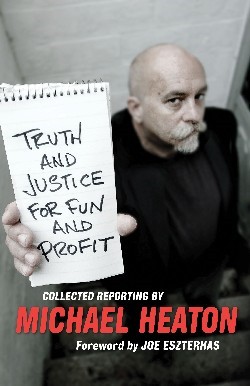 Michael Heaton
Truth and Justice for Fun and Profit
Gray & Company, 15.95
Cleveland is a crazy quilt of bold schemes, failed dreams, and colorful characters in this collection of Michael Heaton's best newspaper and magazine stories. Heaton has reported on as wide a range of subjects as any active Cleveland journalist. On any day his byline might appear in any section of the region's newspaper of record, The Plain Dealer, where he is a featured columnist and reporter. To get the story he has put on boxing gloves and entered the ring; accompanied a heroin addict while he shoplifted, fenced stolen goods, scored smack and shot up; and driven in a demolition derby. He has interviewed chefs and coroners, prosecutors and perpetrators, gypsies and priests. And he delivers each story with a sense of style—and a sense of humor.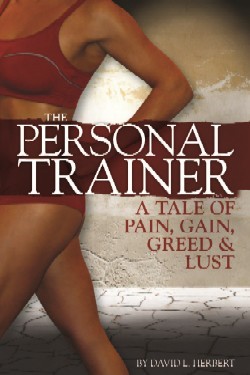 David L. Herbert
Personal Trainer: A Tale of Pain, Gain, Greed, & LustPRC Publishing, Inc., 14.95

Anthony James Piccini, "Tony", a former high school athlete and gym rat, became a personal trainer at an Upper Arlington, Ohio health club known as FitAgain. Even though he was a college drop-out, he was "trained" and "certified" as a personal trainer by FitAgain to provide service to health club members. Tony and other such trainers serviced many club members, particularly the women members in a variety of ways. Eventually, he was hired as a personal trainer for a young mother desiring to get into shape after a recent child birth. The result of his lack of true expertise turned the young mother's life and his own upside down. The legal system was brought to bear upon Tony to judge his conduct. However, flaws in the justice system called into question who ultimately had to pay for Tony's failings. In the end, his life hung in the balance between right and wrong, pain and gain as well as greed and lust.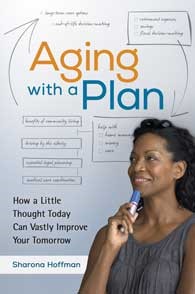 Sharona Hoffman, JD, LLM
Aging with a Plan: How a Little Thought Today Can Vastly Improve Your Tomorrow
Praeger, 37.00
This book addresses a breadth of topics that are relevant to aging and caring for elderly loved ones, analyzing each thoroughly, incorporating numerous personal anecdotes, and providing up-to-date, practical advice. Written by a professor of law and bioethics, it covers legal, social, medical, financial, and other challenges of aging and is a concise, comprehensive, and absorbing resource for all baby boomers.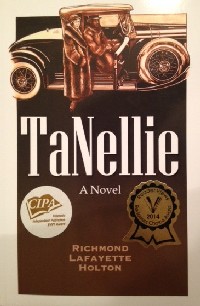 Rick Holton
TanellieOutskirts Press, 20.95

A deftly woven tapestry of America's fast life, whose threads begin during the Depression. Richly characterized and tightly plotted.
Jonathan Knight
The Making of Major LeagueGray & Company, 15.95

A behind-the-scenes look at one of the greatest baseball movies ever. Learn how writer/director David S. Ward fought the Hollywood system and turned his love of the underdog Cleveland Indians into a classic screwball comedy. Cast and crew share on-set stories about script changes, outtakes, and inside jokes. With a foreword by Charlie Sheen.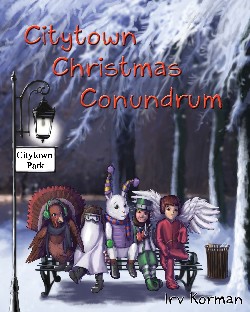 Irv Korman
Citytown Christmas ConundrumLoconeal Publishing Co., 14.95

Christmas Eve finds 5 characters no one wants to see that night: Thanksgiving turkey, Halloween ghost, Easter Bunny, St. Patrick's Day leprechaun, and St. Valentine's Day Cupid. What do they do that night?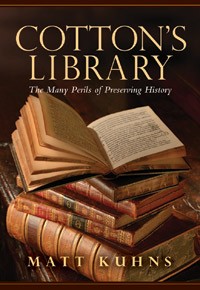 Matt Kuhns
Cotton's Library: The Many Perils of Preserving HistoryLyon Hall Press, 19.00

For four centuries the Cotton Library has preserved treasures of the English language: Beowulf, Magna Carta, illuminated manuscripts, and much more. War, repression, intrigue and disastrous fires, however repeatedly made its survival a dramatically close call.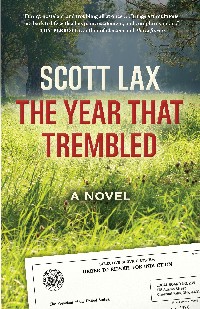 Scott Lax
The Year That Trembled
Gray & Company, 14.95

Both a love story and a wartime chronicle, this powerful novel reveals the effects of the Vietnam War on a group of friends living in a small town in Ohio. As the 1970 draft lottery nears, the young men must examine their views of war and consider the fate that awaits them; the young women face the possibility of losing their husbands, boyfriends, and friends. Each member of the group embarks on a personal search that will bring very real and very adult conflict and pain and strip away their youthful naivet_. The enormity of this war contrasted with the microcosm of one small town exposes the ambivalence of characters who are at war with themselves.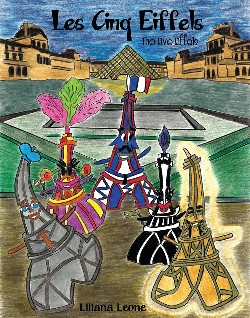 Liliana Leone
Les Cinq Eiffels/ The Five EiffelsAbruzzo Publishing, 13.25

An education book that introduces languages (French, Italian, and Spanish) and places around the world through its characters.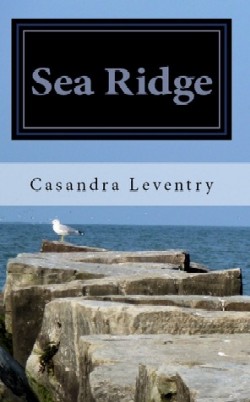 Casandra Leventry
Sea RidgeCreate Space, 8.99

Trapped under the rule of two outcast pirates, a young hero arises. Andrea sets sail on the adventure of a lifetime to retrieve the last magical gems of a legend. Along the way she meets allies, enemies, and the captivating pirate Chris. Set sail with Andrea as she tries to save her beloved home. Will she succeed?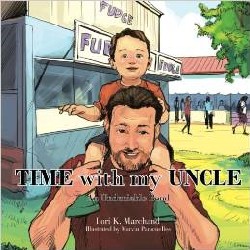 Lori K. Marchand
Time With My UncleXlibris, 15.99

A book about the special bond that develops between a nephew (from birth to toddler) and his uncle during everyday activities and interactions.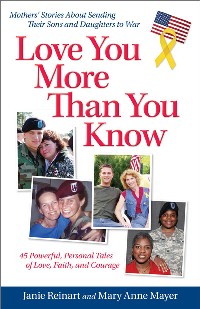 Mary Anne Mayer
Love You More Than You KnowGray & Company, 14.95

45 mothers of U.S. service men and women open their hearts and share what it feels like when your son or daughter leaves home to fight a war.
"Mom, I'm being deployed . . ." When they heard that, all of these mothers knew their world had just changed. They were overwhelmed with emotions. A strange mix of pride and fear. Anxiety at not knowing exactly where your son is in the world, whether your daughter is facing enemy fire or heat and boredom. Elation at the arrival of the briefest message. Daily dread, when returning home, of seeing a government car in the driveway . . .
Any parent who reads these stories will feel their power—and will gain a greater understanding of the sacrifice made by parents as well as their children in our military.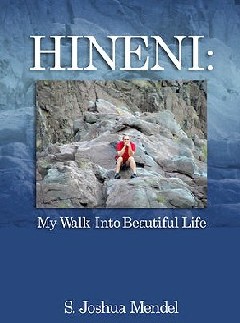 S. Joshua Mendel
Hineni: My Walk into Beautiful Lifeebookit.com, 14.95

In Hineni: My Walk into Beautiful Life, the author chronicles his journey of healing and personal growth: learning to understand and accept himself as a gifted, hypersensitive, and gay mystic.
Mismatched to the norms and demands of his family, home religion, peers, and society, the author was a depressed, immature, and fearful recluse for 26 years of his life. Contemplating suicide at age 21, he heard a Voice. Learning to listen and follow that Voice, the author set upon a four-decade journey of recovery and healing, employing a range of traditional - and untraditional - religious and spiritual thought systems. In a Vision, this nontheist, birthright Jew realized to his surprise that The Voice guiding him on his journey was Jesus.
Hineni: My Walk into Beautiful Life is an intensely personal and frank autobiography; an ethical will of how the author became a whole human being, and what he learned and is still learning on his journey.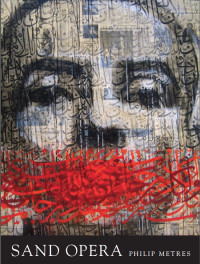 Philip Metres
Sand Opera
Alice James Books, 16.95
Sand Opera emerges from the dizzying position of being names but unheard as an Arab American and out of the parallel sense of seeing Arabs named and silenced since 9/11. Polyvocal poems, arias, and redacted text speak for the unheard. Philip Metres exposes our common humanity while investigating the dehumanizing perils of war and its lasting effect on our culture.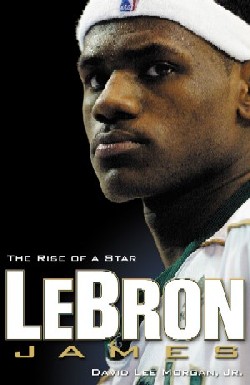 David Lee Morgan, Jr.
The Rise of a Star: LeBron JamesGray & Company, 15.95

An up-close look at young LeBron James when he was basketball's hottest prospect, poised at the brink of superstardom.
Sportswriter David Lee Morgan covered the LeBron phenomenon for the Akron Beacon Journal starting with LeBron's freshman year in high school and had unequaled access to LeBron, his family, and his close friends. He saw the exceptional play on the basketball court and the surprising poise with which LeBron has handled the pressure, the scrutiny, the criticism that arrived with the early onset of fame.
The odds were against James from the start. Born in poverty to a 16-year-old single mom, without a stable home for the first decade of his life, LeBron could have become just one more scarred product of a rough childhood in the projects. Instead, he became the darling of the sports world—and he plays the part well.
He was called the best high school basketball player ever. He made the cover of Sports Illustrated as a junior, was featured on national television, and signed more than $100 million in promotional contracts before the end of his senior year. It was no surprise when he became the no-doubt-about-it No. 1 pick in the NBA draft right after high school graduation.
This is a story for any fan who wants to get to know LeBron better, and for anyone curious about how a high-school basketball phenom is made.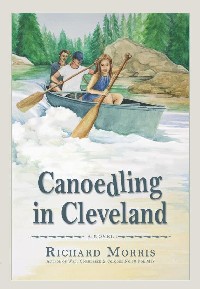 Richard Morris
Canoedling in ClevelandSavare Deal Books (Create Space), 14.95

Canoedling in Cleveland is about three teenage canoeists who try to win a bet by battling rapids, an ore boat on the Cuyahoga, and angry waves on Lake Erie in 1960.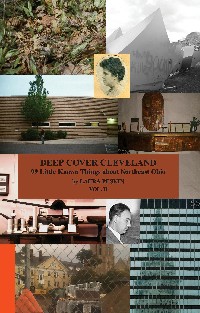 Laura Peskin
Deep Cover Cleveland
Create Space, 15.95

The one-year-old book series, Deep Cover Cleveland : 100 Little known things about Northeast Ohio, has made residents look at our region with new eyes. Volume I has brought to light important area contributions to prehistory, art, education and more that have sadly languished in obscurity. The newly released volume II concentrates on the 20th and 21st Centuries, and shows that even noteworthy recent Northeast Ohio history, such as Youngstown Kitchens and the Cleveland countercultural comics connection, is not often enough recognized.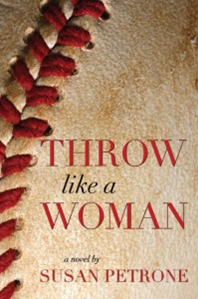 Susan Petrone
Throw Like a WomanThe Story Plant, 25.95

Forty years old, divorced, with two sons on the verge of adolescence and an ex-husband who considers visitation to be optional, Brenda Haversham isn't having a whole lot of fun. She's also no longer qualified for the work she loves, so she's working in a cubicle instead while trying to make ends meet. Brenda is short on money, short on connection with her kids, and short on any kind of social life. The only thing Brenda has in abundance is her anger. And that turns out to be her greatest asset. When she was a kid, Brenda's father taught her how to throw a good fastball. That wasn't of much use to a girl, but it is enough to astound onlookers at a "test your speed" pitching cage before a Cleveland Indians game. The more Brenda pictures her ex-husband's face on the other end, the harder she throws. And when someone tapes her performance and puts it up online, Brenda becomes an Internet sensation – and then more than that. Soon, the Indians come calling and Brenda finds her life taking a turn in a new direction. She finds herself standing on the mound as the first woman player in Major League history – and dealing with everything that comes with it. The money is great and the endorsement deals are even better. The fury of "traditionalists," not so much. And the conflicting emotions of her teammates are even harder to manage. Meanwhile, Brenda's home life is evolving faster than she can keep up, redefining her role as a mother, a friend, and even a lover. As the season winds down Brenda will find out if she has what it takes to be a winner – at both baseball and life. A funny, poignant, and endearing debut from a writer of rare warmth and humanity.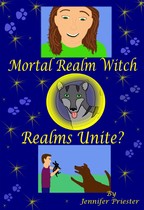 Jennifer Priester
Mortal Realm WitchA & M Moonlight Creations, 5.99

Enter a fantasy world where magic is real and animals talk, teach, and are best friends of witches and warlocks - and where one special witch dreams of a day when witches and mortals are friends.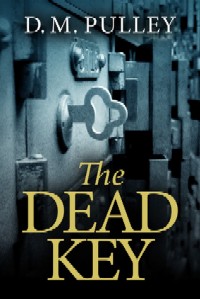 D. M. Pulley The Dead Key
Thomas & Mercer, 15.95
It's 1998, and for years the old First Bank of Cleveland has sat abandoned, perfectly preserved, its secrets only speculated on by the outside world.
Twenty years before, amid strange staff disappearances and allegations of fraud, panicked investors sold Cleveland's largest bank in the middle of the night, locking out customers and employees, and thwarting a looming federal investigation. In the confusion that followed, the keys to the vault's safe-deposit boxes were lost.
In the years since, Cleveland's wealthy businessmen kept the truth buried in the abandoned high-rise. The ransacked offices and forgotten safe-deposit boxes remain locked in time, until young engineer Iris Latch stumbles upon them during a renovation survey. What begins as a welcome break from her cubicle becomes an obsession as Iris unravels the bank's sordid past. With each haunting revelation, Iris follows the looming shadow of the past deeper into the vault—and soon realizes that the key to the mystery comes at an astonishing price.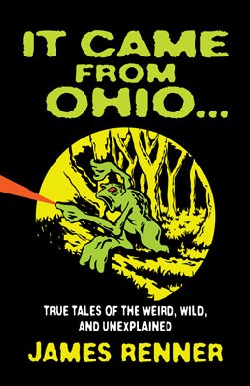 James Renner
It Came From Ohio...
Gray & Company, 7.99
Turn on a night light, lock your door, and close the window blinds . . . Join investigative reporter James Renner as he looks into 13 tales of mysterious, creepy, and unexplained events in the Buckeye State, including:
• The giant, spark-emitting Loveland Frog
• The bloodthirsty Melon Heads of Kirtland
• The lumber-wielding Werewolf of Defiance
• The Mothman of the Ohio River
• The UFO that inspired "Close Encounters of the Third Kind"
• and more!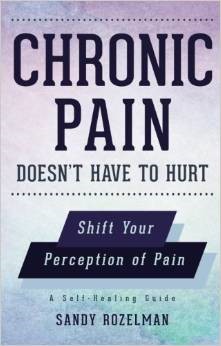 Sandy Rozelman
Chronic Pain Doesn't Have to HurtTate Publishing, 14.99

My personal journey of healing from chronic pain, offering alternatives for self-healing.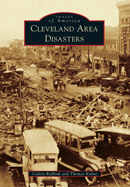 Calvin C. Rydbom
Cleveland Area Disasters
Arcadia, 21.99
Images of America: Cleveland Area Disasters looks back at the historic disasters to strike Cleveland in the first half of the 20th century. It documents the tornados, fires, cave-ins, accidents, and explosions that befell the region during that period. Most Clevelanders have heard stories of the Colinwood school fire, the Lorain tornado, the Cleveland Clinic fire, and the Ringling Brothers and Barnum & Bailey fire; however, over the decades, the true events and the tall tales that followed have become blurred. Some disasters, such as the West 117th Street explosion and the Waterworks Tunnel cave-ins, seem almost completely forgotten. Although tragic, the disasters in this book affected the lives of Clevelanders and often generated changes for the good, which prevented these sorts of tragedies from occurring again. Sadly, in some instances, they did not.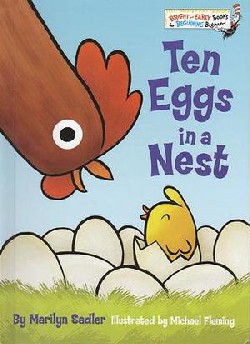 Marilyn Sadler

Ten Eggs in a Nest
Random House, 9.99

Beginning readers can count to ten—and add—while they learn to read with
P.J. Funnybunn
y author Marilyn Sadler's latest,
funniest
Bright and Early Book! Gwen the hen has laid her eggs, but just how many is anyone's guess. For now, she's quite content to sit and wait for them to hatch. Red Rooster, however, is too excited to wait. As soon as one egg hatches, he struts over to Worm World and buys ONE worm for his ONE new baby chick. Alas, Red returns to find that not ONE new baby chick, but TWO baby chicks have now hatched, requiring a return trip to Worm World. The hijinks continue back and forth until ten eggs have hatched, Red Rooster is ready to plotz, and young readers have learned a thing or two about ONE: counting to ten; TWO: simple addition; THREE: buying and selling; and FOUR: chickens and eggs! With stylized illustrations by Michael Fleming reminiscent of classic Beginner Books, this is a perfect choice for parents looking to teach reading and math to their own little chicks!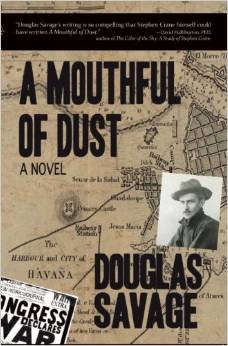 Douglas Savage

A Mouthful of Dust
Nortia Press

Through historical fiction Douglas Savage has painted a psychological picture of novelist Stephen Crane. Against the backdrop of the lush countryside and treachery of Cuba just after the Spanish–American War, A Mouthful of Dust does what no biographer can do—examine the heart and soul of a twenty-seven-year-old writer grappling with his own death.
---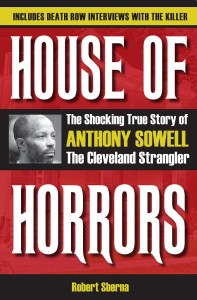 Robert Sberna
House of Horrors
Kent State University Press, 15.00
House of Horrors tells the story of Anthony Sowell, an ex-Marine and friendly neighbor who hid a shocking secret. From 2007-2009, Sowell murdered 11 women in his Cleveland neighborhood. He had lured the women to his home with promises of drugs, then strangled them. The victims were buried in and around Sowell's house. The book profiles each of the women and reveals the factors that lead to their fatal encounters with Sowell.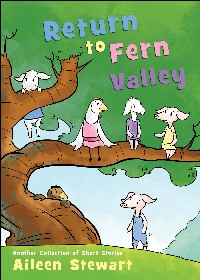 Aileen Stewart
Return to Fern Valley
Tate Publishing, 11.99

The Fern Valley kids are back in twelve new and exciting adventures. Discover hidden clues, peek into the window of a secret cottage, and so much more!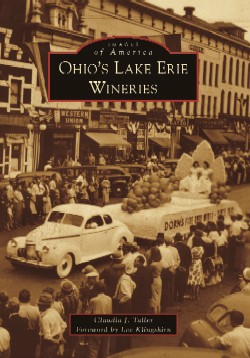 Claudia Taller
Ohio's Lake Erie WineriesArcadia, 21.99

Ohio's Lake Erie wineries and vineyards are rooted in tradition. European immigrants settled on the Lake Erie islands and nearby shoreline in the mid-1800s, and the grape industry flourished in Ohio into the early 20th century. Industrialization from Cleveland to Toledo swallowed up prime growing property along the lakeshore, but many farms continued to grow grapes. During Prohibition, wine making went underground. When it ended, restaurant owners bottled their own fortified wines and some of the wineries started mass producing wine with new equipment. The wines of Ohio, like those all over the eastern United States, were mostly sweet and made from native labrusca grapes. In the 1960s, Ohio's serious winemakers learned how to cultivate European-style vinifera grapes along Lake Erie's shore and on the islands. Chardonnay and cabernet sauvignon grapes now grow alongside Concord and Catawba. Today, more than 40 wineries stretch across northern Ohio.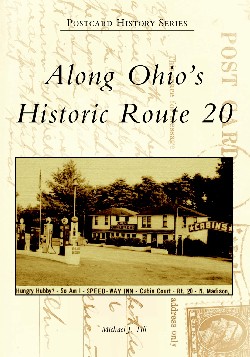 Michael TillAlong Ohio's Historic Route 20
Arcadia, 21.99

Route 20 was named a Federal Highway in 1926. It was one of America's first cross-country highways extending from Boston, Massachusetts to Newport Oregon. For the first half of the 20th century it was the most important east-west road across northern Ohio, serving as the connecting link between the Northeastern and Midwestern states. In contrast to many early highways, Route 20 has remained almost completely intact and can be traveled much as our ancestors did in years past. This book celebrates a trip across Ohio on historic two-lane Route 20, illustrated with more than 200 vintage postcards that show small towns, cities and rural vistas. Not to be forgotten are the roadside tourist courts, hotels, diners and gas stations that made automobile travel possible.
---
---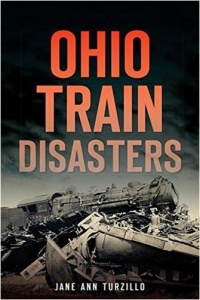 Jane Ann Turzillo
Ohio Train Disasters
The History Press, 19.99
In nearly a century of heavy rail travel in Ohio, a dozen train accidents stand out as the most horrific. In the bitter cold, just after Christmas 1876, eleven cars plunged seventy-five feet into the frigid water below. The stoves burst into flames, burning to death all who were not killed by the fall. Fires cut short the lives of forty-three people in the head-on Doodlebug collision in Cuyahoga Falls in 1940 and eleven people in a train wreck near Dresden in 1912. Author Jane Ann Turzillo unearths these red-hot stories of ill-fated passengers, heroic trainmen and the wrecking crews who faced death and destruction on Ohio's rails.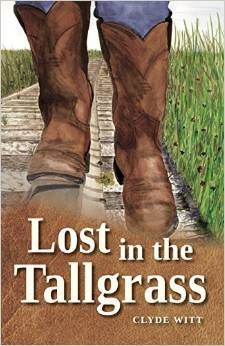 Clyde E. Witt
Lost in the TallgrassThe Write Place, 12.99

Set in 1916, a 14-year-old boy runs away from home after being rejected by his stepmother. He travels to Kansas chasing his dream of becoming a cowboy. There he learns that a romantic notion of the past is not a promise for the future.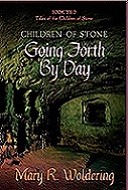 Mary R. Woldering
Going Forth By Day (Children of Stone Book Two)Create Space, 21.99

Marai, a former shepherd who discovered a fallen 'star' and was gifted with amazing abilities by the unearthly Children of Stone, has been separated from those he loves. Kept apart by forces seeking to control all of them, they must independently grow to understand their own powers while continuing their journey to wisdom. Will they be reunited? Will Marai rise up and begin to Go Forth By Day? Will those who care for him survive without his guidance and love?

Going Forth By Day, the second book in the Children of Stone series, is the story of Marai's companions, Ariennu, Deka, and Naibe-Ellit. Through their involvement in the lives of the royalty of ancient Khemet, new alliances form, loyalties shift, and the comfortable lives of some are shaken to their core. Blending history, ancient literature, mythology, classic archetypes, and personal inspiration, Woldering takes the reader on a speculative and emotional journey through the ancient world with detailed and thought-provoking characters whose stories weave themselves into the tapestry of history.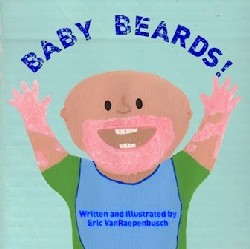 Eric VanRaepenbusch
Baby Beards!Eric VanRaepenbusch, 8.99

BABY BEARDS is a book that explores the fun and excitement of healthy eating for a toddler. The BIG messes and HUGE smiles bring plenty of photo opportunities. Young children will love the colorful illustrations, rhymes, and trying to find the dog and camera on each page. Parents will love interacting and talking with their child as they read. As an added bonus, parents can add photographs and record eating milestones, making this book one that children will ask to have read OVER and OVER again!
---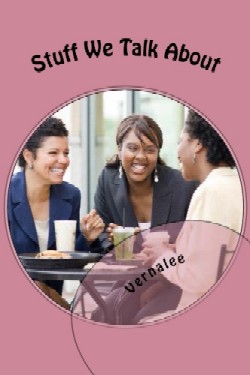 Vernalee
Stuff We Talk AboutCreate Space, 19.99

SWTA is a compilation of various topics that cover the conversational spectrum about men, relationships, children, family, beauty, fashion, career, spirituality, other folks, and so much more. This book is loaded with commonalities of everyday experiences that most women share regardless of socio-economic or racial backgrounds.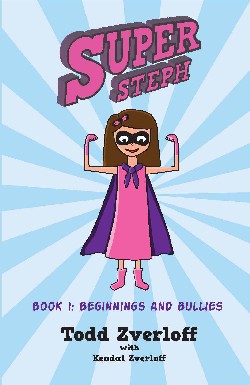 Todd Zverloff
Super Steph Book I: Beginnings and BulliesTodd Zverloff, 5.99

Fourth grader Stephanie Sullivan gains superpowers after drinking expired juice and has to save her school from Dan Stinker, the resident bully.
---
---
---