About the Author
(1897-1968) Enid Blyton created not one, but many series, totalling over 700 books. Her Famous Five series and Secret Seven adventures are popular among pre-teens, and the Noddy books are extremely popular with younger kids.
Loganberry Legacy
Many of Blyton's books come through my Stump the Bookseller inquiries. She's still extremely popular in England, and retains a prized place in the memories of many Americans too.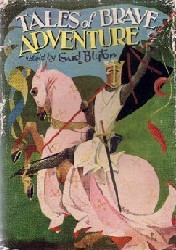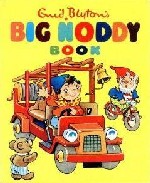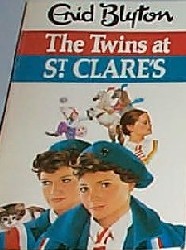 Bibliography
There isn't room to compile Enid Blyton's massive bibliography, but listed here are some of her more popular series, as well as web resources for her works.
Adventure Series: 8 books, 1944-1955. Featuring Philip, Dinah, Jack, Lucy-Ann, Bill Smugs and Kiki, a parrot with an attitude.
Adventurous Four Series: 2 books, 1941-1947. Featuring Tom and his twins sisters Jill and Mary, and Andy.
Barney Mystery Series: 6 books, 1949-1959. Featuring Barney, Roger, Diana, Snubby, the mad dog Loony, and the monkey Miranda.
Famous Five Series: 21 books, 1942-1963. Featuring Julian, Dick, Anne, George, and Timmy the mongrel.
Faraway Tree. 4 books, 1939-1951. Featuring Jo, Bessie, Fanny, Moon-Face, Silky the elf, Saucepan Man, and Mister Watzisname.
Josie, Click and Bun series. 5 books, 1940-1952. Featuring a doll, a mouse and a rabbit.
Lutterworth Family Books: 7 books, 1945-1954.
Malory Towers School Series: 6 books, 1946-1951. Featuring Darrell Rivers, Alicia Johns, Sally Hope and Gwendoline Lacey.
Mystery Series detective books: 15 books, 1949-1963. Featuring Fatty, Larry, Daisy, Philip, Pip, Bets, and the Scottie Buster.
Mr Galliano's Circus. 3 books, 1938-1942.
Noddy books: 154 books, 1949-1968. a series of books with bright and colourful illustrations and a strong central character designed for young children. Originally illustrated by Harmsen van der Beek and in later volumes by Robert Tyndall; widely merchandised and serialized as television and theatre shows.
Secret Series: 5 books, 1938-1953. Featuring Jack, Mike, Peggy and Nora.
Secret Seven Adventures: 15 books, 1949-1963. Featuring Peter, Janet, Jack, Colin, George, Barbara, Pam, and Scamper the dog.
St. Clare's School Series: 6 books, 1941-1945. Featuring Headmistress Miss Theobald, and the O'Sullivan twins.
Wishing Chair. 2 books, 1937 & 1950. Featuring Peter and Mollie and their pixie friend Chinky.
Resources